On day 15 after the South Korea ferry disaster the confirmed victims are 210, 92 remain missing. For today has been planned the first use of a diving bell. The new tool is a specially designed airtight chamber which has been recommended because it helps divers to reach deeper and stay longer underwater in order to search the areas that have not yet been scoured.
According to the Korea Coast Guard, rescue workers have installed guideline ropes close to the fourth floor of the Sewol stern and placed a barge to operate the airtight chamber when the current goes down.
The new tool has caused dispute between the authorities and the civilian divers over its operational efficiency. The diving bell is designed to submerge up to 40 m. It is used as an air-filled space for divers to resupply and rest.
Officials from the Korea Coast Guard found the barge anchoring extremely difficult. According to them, the currents are too strong and the risk of tangling the anchoring chains with the ones from rescue vessels in the area is very high.
Ko Myung-seok, spokesman of the response team said:
"Rescue workers will focus on their search into the front and central parts of the fourth deck and the fifth deck's lobby. Divers will first search cabins that are open, and continue to search closed sections and common areas by early May."
The team plans to continue the operation until 15th of May while near the scene will be placed large cranes. Upon victims' families approval, they will lift the sunken ferry.
Yesterday, President Park Geun-hye apologized over the Sewol disaster, but her apology was not accepted by many of the victims' families. In a joint statement, the relatives demanded prompt determination of the cause of the accident and advanced rescue efforts.
The weather forecast for today is clouds, waves between 0.5 – 1 m and winds blowing up to 11 m per second.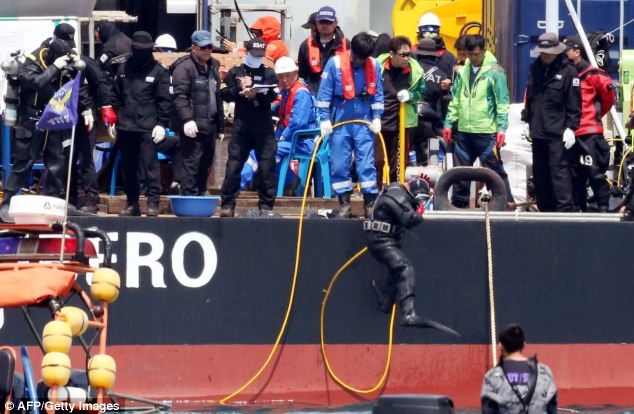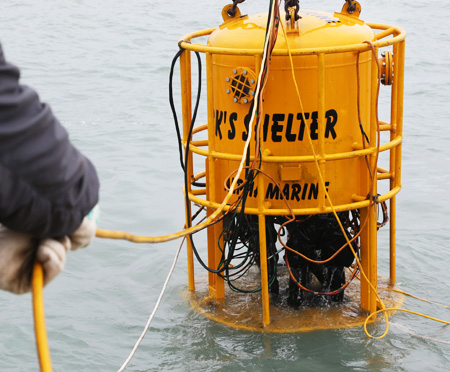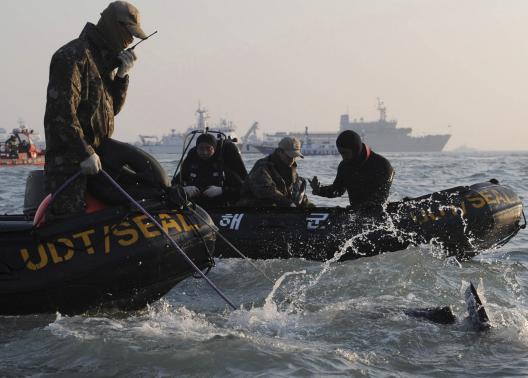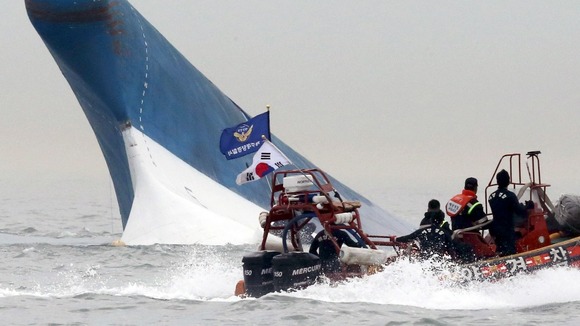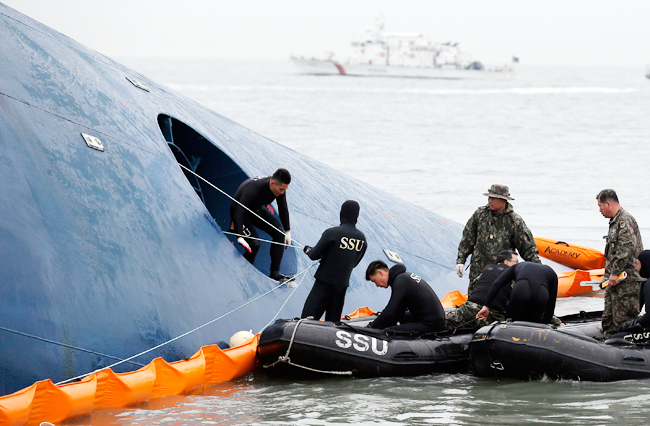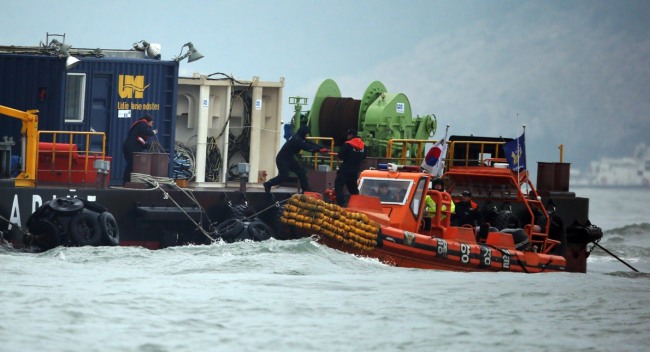 Related news:
188 confirmed victims, South Korea Prime Minister resigns
185 confirmed victims, safety concerns about sister ship
171 confirmed victims, prosecutors search owner offices
Sunken ferry Sewol Update: 152 confirmed dead, 150 remain missing
Dead toll rises to 108, 194 remain missing
Sunken ferry Sewol Update: 9 dead, 287 missing, 179 rescued
At least 300 missing, shows revised count after Sewol sank off South Korea
VIDEO: 368 rescued after ferry with 477 people onboard sinks off Jeju island