Maritime Maisie, a chemical tanker registered in Hong Kong, has been given refugee in South Korea. The tanker spent nearly 100 days at sea after she collided with a Pure Car and Truck Carrier (PCTC), Gravity Highway, in December 2013 near the port of Busan. Maritime Maisie was loaded with 30,000 tons of hazardous chemicals and subsequently caught fire.
Since the collision, the vessel was held at sea by tugs because the governments of South Korea and Japan refused to refuge Maritime Maisie due to her damage and hazardous cargo. The vessel was at sea regardless of the fact she might have broken and sunken. The severe weather conditions in the early months of this year have caused further damage to her.
The team leader of the Lloyd's Register's Ship Emergency Response Service (SERS), Wijendra Peiris, commented:
"This was quite an unusual situation and multiple teams in LR had to work together to resolve it. Maritime Maisie was a Hong Kong flagged, Singapore owned vessel carrying a hazardous cargo. After it was damaged in Korean waters, the vessel drifted into Japanese waters, its fire raging for well over a week. This, together with poor weather conditions, meant we had to make sure our calculations of the ships condition and recommendations to the owners were as accurate as possible."
Surveyors of LR assessed the vessel in March because earlier it wasn't safe enough. They worked closely with MSI Ship Management and both welcomed the decision that allowed Maritime Maisie into the port of Ulsan (South Korea).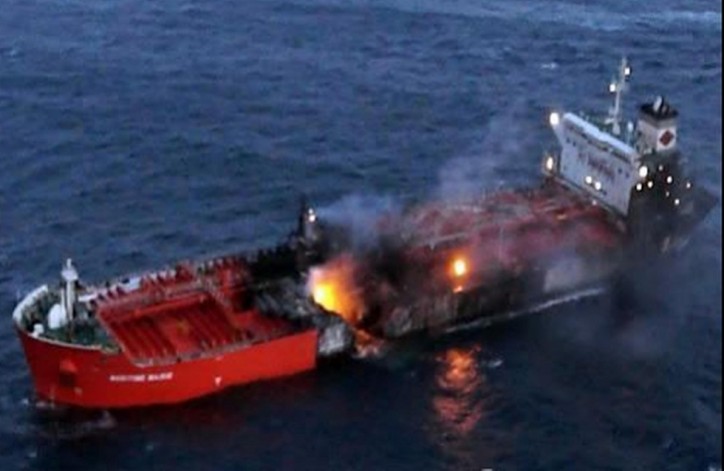 Lloyds Register is now responsible to oversee the safe unloading of Maisie cargo and the cleaning of the vessel. The tanker will be assessed to see if she can be salvaged.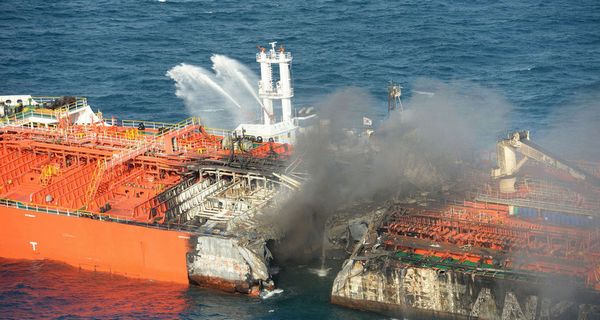 Maritime Maisie (IMO number 9251535 and MMSI 477775000) was built in 2003. The vessel is 180-meter and her DWT is 44,404 tons. Current position of Maritime Maisie.
Related news:
VIDEO: Chemical Tanker Suffers Major Fire Following Collision with Car Carrier off Busan
Fire-damaged tankership Maritime Maisie not allowed to enter Asian Pacific port of refuge