Russia has the intention to invest more and more in Arctic shelf development projects. The Russian government takes Arctic drilling seriously, Arctic offshore oil and gas projects will be supported by the state. Almost 900 million roubles (€18 millon) will be offered to Russian companies for the development of some enormous offshore projects.
The investment will be focused on contracts of developing advanced oil spill clean-up technology, the design of a new nuclear-powered icebreaker, information systems for Northern Sea Route shipping and on the development of equipment of underwater drilling. The largest planned project is expected to be the concept of floating oil and gas processing installation estimated approximately to 245 million roubles (€4,9 million).
Some of the companies competing about winning a contract are: the Krylov Research Center, the Malachite engineering company, the Saturn Research Center and the Andreyev Acoustics Institute. The design of the new Russian nuclear-powered icebreaker will be developed by the Krylov institute, the Malachite company will take the biggest projects, the design of the new oil and gas processing installation. The state-owned leading companies, Rosneft and Gazprom, play an important role in the oil and gas exploration in the Arctic waters.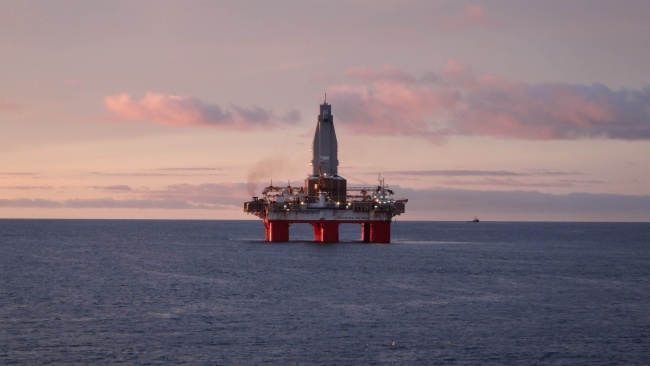 photo: Gazprom.ru
The two Russian companies have 44 offshore licenses with a resource estimate of 42 billion tons of oil equivalents. That means almost a full control over resources in the Arctic. The Russian companies (Rosneft and Gazprom) will soon start a drill together with ExxonMobil in the Kara Sea.