The chief of Chonghaejin Marine Co., operator of Sewol has been detained over allegations of accidental homicide by South Korean prosecutors. They claim Kim Han-sik knew the ferry was overloaded but did not do anything. The initial reports of investigators showed that Sewol had carried up to three times its safe capacity of cargo. Kim Han-sik apologised in a statement after his detention:
"I apologise to the victims and the families," he said.
Ferry Sewol sank on April 16 with 476 people on board. The initial number of survivours has been reduced from 174 to 172 because it was found two of the passengers were counted twice. The confirmed victims are 269, 35 are still considered missing.
The search efforts today are delayed due to bad weather. In the morning, the waves were measured to reach 2.1 m, while the wind was blowing at 12 to 13 meters per second. According to officials the search will resume later in the afternoon and divers are expected to re-enter the sunken Sewol three times when the currents are at their weakest. They will focus again on the front of deck 3 and deck 4, the main corridors and inside cabins. The divers expect to have additionally searched in 64 compartments and 47 public areas (shops and bathrooms) by Saturday. The search also will be expanded to the cargo area.
The submerged ferry has been surrounded by five layers of nets in order to prevent any bodies from sweeping away. Aircraft and vessels are scouring waters up to 80 km away from the accident site.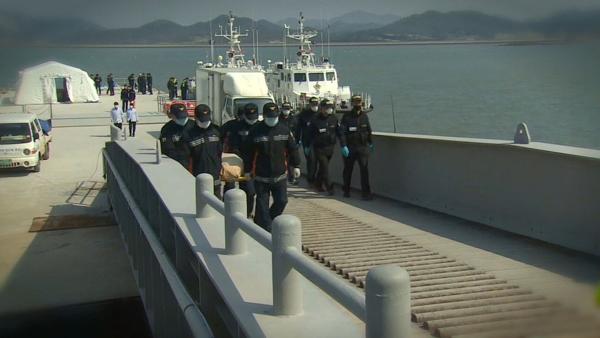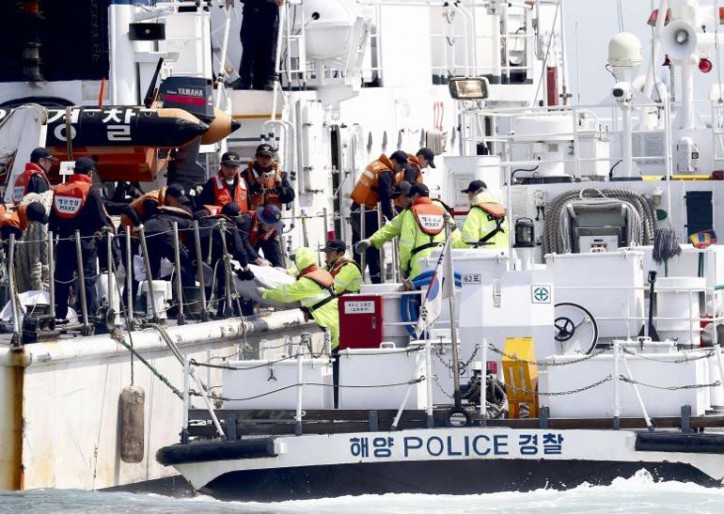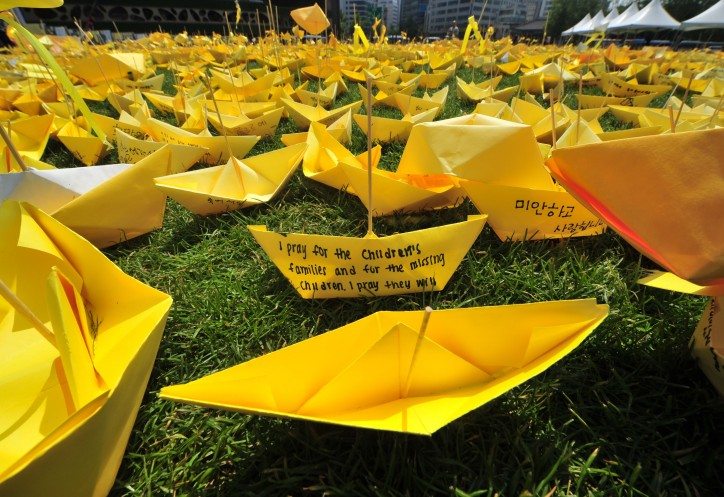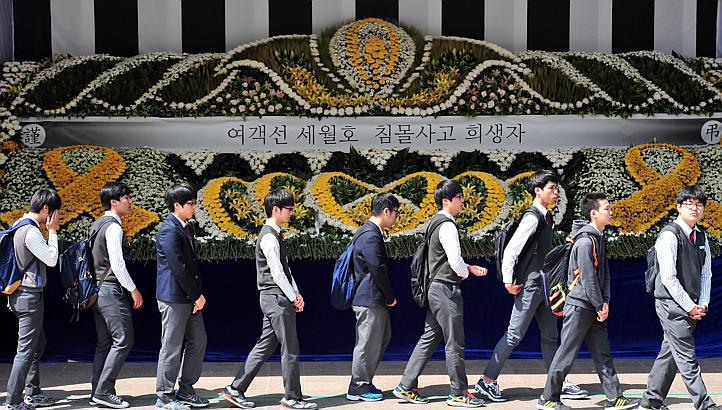 Related news:
210 confirmed victims, a diving bell ready for use
188 confirmed victims, South Korea Prime Minister resigns
185 confirmed victims, safety concerns about sister ship
171 confirmed victims, prosecutors search owner offices
Sunken ferry Sewol Update: 152 confirmed dead, 150 remain missing
Dead toll rises to 108, 194 remain missing
Sunken ferry Sewol Update: 9 dead, 287 missing, 179 rescued
At least 300 missing, shows revised count after Sewol sank off South Korea
VIDEO: 368 rescued after ferry with 477 people onboard sinks off Jeju island