Russian Navy informed that all US Warships in the Black Sea had left, according to the Russian Navy's General Staff. USS Taylor (destroyer) was spotted in the Mediterranean after being in the Black Sea for 21 days. The Montreux Convention allows a three-week time limit for foreign vessels in the region.
Russia was concerned over the fact that the US warships were staying for too long in the basin. NATO informed 2 months ago that would send military vessels to the Black Sea in order to express its support for Ukraine on its conflict with Russia. The North Atlantic Treaty Organization also took defense measures of its eastern member countries in the region such as Bulgaria, Romania, Poland, and the Baltics.
The Montreux Convention says that merchant vessels could navigate freely through the Turkish Straits (Turkish Straits Vessel Traffic Services Centre is in charge of the passages according to the Maritime Traffic Regulations for the Turkish Straits dated 1998). In time of war, military vessels are subject to some strict regulations which vary depending on whether these vessels belong to Black Sea riparian States or not.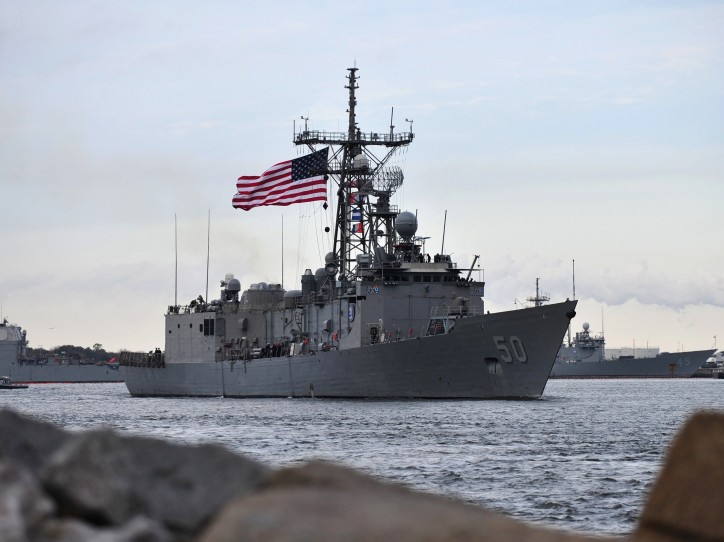 Russia describes the presence of US naval vessels in Black Sea as a violation of international law according to the Montreux Convention. The first US destroyer, that had entered the Black Sea region since the crisis between Russia and Ukraine, more than a month ago was USS Truxtun. The military vessel was in the area to participate in joint naval drills of NATO partners Bulgaria, Romania and the US. After this visit another warship, USS Donald Cook was spotted in Black Sea basing accompanied by a French intelligence surveillance ship, Dupuy de Lome.