The Maritime Safety Committee (MSC) of the International Maritime Organization (IMO) will meet for its 93rd session (MSC 93) from 14 to 23 May at its HQ in London.
Main points of the MSC meeting are to adopt amendments to SOLAS (Convention for the Safety of Life at Sea) related to lifeboat safety; safety of the passenger on board cruise ships (following Costa Concordia disaster); review the draft mandatory Polar Code and related draft SOLAS amendments; to amend SOLAS and other agreements making the IMO Member State Audit Scheme mandatory; adopt other major amendments and discuss new issues.
The draft amendments to SOLAS are in chapter III. They intend to make the requirements for periodic servicing and maintenance of lifeboats and rescue boats mandatory (launching appliances and release gear).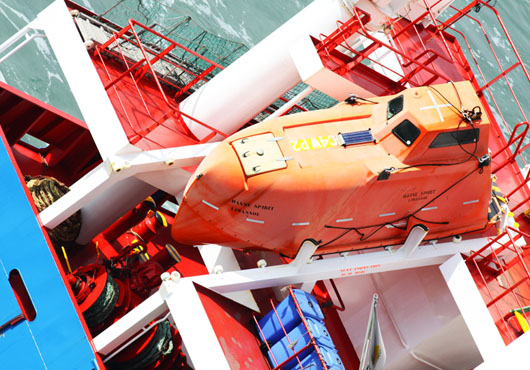 The MSC will continue reviewing its long-term action plan on passenger ship safety after the Costa Concordia incident. Some of the issues that will be discussed are relating to subdivision and damage stability.
At the session, the committee will discuss the draft mandatory Polar Code (international code for ships operating in polar waters ) and the proposed draft chapter XIV of SOLAS - "Safety measures for ships operating in polar waters."
The MSC 93 will discuss the latest pirate activities and will review the current anti-piracy initiatives. The committee will be shown draft interim guidelines on steps to support seamen (and their families) affected by incident involving pirates off Somalia.