The Portland Coast Guard has detained Strategic Synergy, Singapore-registered bulk carrier, for numerous safety violations. The vessel was completed on April 23, this year, in China and it is owned by SBC Synergy PTE. LTD. According to the Port State Control Officers from the Coast Guard Marine Safety Unit (MSU) in Portland (Ore), the discrepancies in the newly built vessel have been found during a routine inspection. Strategic Synergy was about to load grain in the port with destination Ecuador.
The officers have found issues related to the rescue boats of the vessel, which failed to start after multiple tries. The crew on board had not performed any scheduled inspections since the departure of Strategic Synergy from China.
During the inspection, an issue has been found also with the steering pump, which became inoperable due to power loss. According to the Port State Control Officer, the vessel appeared to be incapable of safely maneuvering. The chief of the Port State Control Branch at MSU Portland, Lt. Ben Russell, said: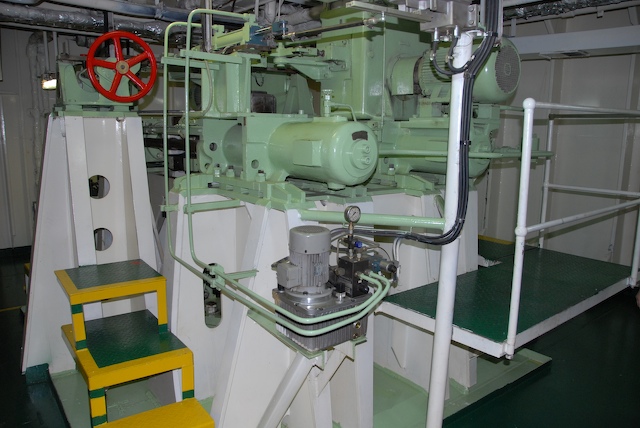 "The combined risks posed by the safety discrepancies made the vessel substandard with respect to U.S. and international conventions. Each discrepancy impacts vessel, crew and port safety and collectively indicates that the vessel is unsafe to proceed to sea. "
Strategic Synergy will remain detained at berth in Portland until any violations has been corrected. The inspectors of the Coast Guard are working in cooperation with the crew of the vessel, its owner and managing company to fix the issues. ;
The commanding officer of the MSU Portland, Capt. Pat Ropp, commented:
"The purpose of the Coast Guard's Port State Control program is to mitigate and remove safety and environmental hazards posed by foreign vessels from U.S. waters. For foreign vessels calling on U.S. Ports, the Coast Guard's Port State Control oversight is the primary means of enforcing internationally recognized standards for safety of life at sea."
Strategic Synergy (IMO number 9648087 and MMSI 563935000) is a 24,641-ton vessel with length of 180 m. ;Current position of Strategic Synergy.