Captain Lee Joon-seok, a chief engineer and two navigators have been charged with manslaughter through gross negligence. The South Korean criminal law says they could face death sentence on these charges. (Currently, there are at least 60 people with death sentence in South Korea. The last one was handed over in 2009. The last execution took place in December 1997 because there is a moratorium on executions.)
Yang Jong-jin, senior prosecutor and prosecution spokesman said:
"The four were indicted on charges of manslaughter through gross negligence."
The prosecutor added that despite they had been instructed by safety authorities to assist the passengers to evacuate the sinking vessel, they failed at taking any actions. The accusations have been based on the fact that the four left the sinking Sewol while telling people on board to stay at their places. The four manged to reach safety with 11 other crew members leaving hundreds trapped. They were accused of keeping the information for the arriving of a rescue boat to themselves. The culprits changed their uniforms with civilian clothes, aware of the fact that uniformed crew should be the last to evacuate.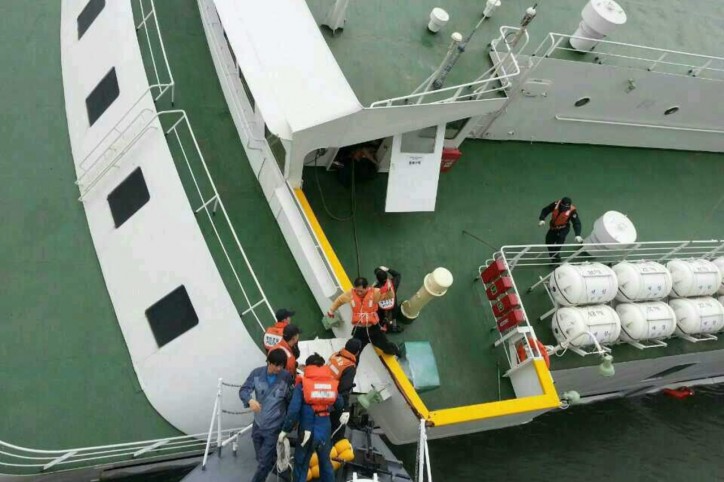 Currently 284 have been confirmed dead, 20 people are still missing.
Meanwhile, interim results of the preliminary investigations have been announced. It has been confirmed that the main cause of the disaster is a drastic change in Sewol course. The vessel had made a sharp 15-degree turn before it tilted and capsized. The ferry was unable to recover balance because it had been overloaded and there had been no water in its ballast tanks. An investigator, who asked to stay anonymous, said:
"The captain and other crew members were well aware that the ferry Sewol would need much more time to come back to its balance due to problems in its ability to recover. Because of that fact, (crew members) received orders not to make a drastic turn."
The search efforts today are focused on the lounge areas of the ferry's decks 4 and 5.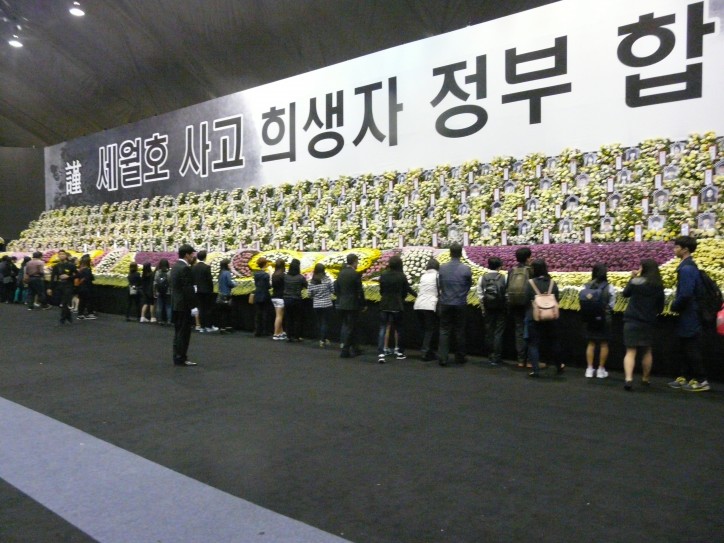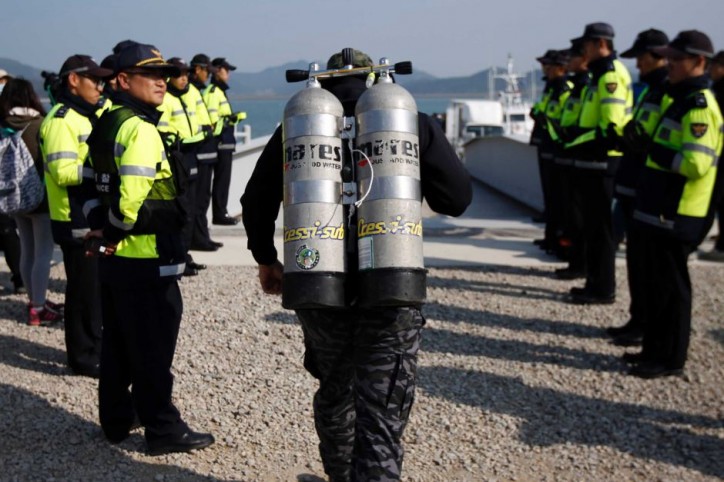 Related news:
269 confirmed victims, CEO detained
210 confirmed victims, a diving bell ready for use
188 confirmed victims, South Korea Prime Minister resigns
185 confirmed victims, safety concerns about sister ship
171 confirmed victims, prosecutors search owner offices
Sunken ferry Sewol Update: 152 confirmed dead, 150 remain missing
Dead toll rises to 108, 194 remain missing
Sunken ferry Sewol Update: 9 dead, 287 missing, 179 rescued
At least 300 missing, shows revised count after Sewol sank off South Korea
VIDEO: 368 rescued after ferry with 477 people onboard sinks off Jeju island