Shipping industry in India is trying to boost profits and for that reason is focusing on gas carriers. This segment of the market is considered as a chance for a brighter future. Shipping rates have decreased during the last months (December-January), but the demand for hauling gas has kept rates in this segment relatively stronger.
Gas carriers are a chance of a growth for Indian companies in medium to long term. The energy needs of the country has to be covered with at least 15 new vessels in the next 3 years. Only one of the biggest Indian gas distribution companies, GAIL, will need at least 5 gas carriers to handle 6 million tonnes of gas every year from the United States.
Ship owners are searching for ways to improve the current situation by focusing at gas carriers investments. Varun Shipping (the company's operating licence has been cancelled due to financial problems) is looking for ways to restart its gas carrier business by creating a new company and bringing its overseas fleet of LPG carriers under the Indian flag.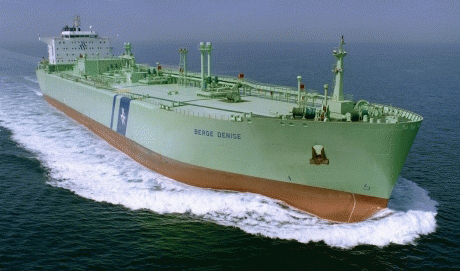 G Shivakumar, CFO of Great Eastern announced:
"A six to seven million tonne per annum of additional exports (of LPG) is expected to come out of the US. The US exports tend to be long-haul ones because a lot of the demand is in Asia and most of this will be shipped in VLGCs."
Large gas carrier increase of the charter rates for the end of April shows $100,000 per day. The current numbers are at a stable, profitable level of $70,000-$80,000 in a day.
Background information:
GAIL - A pioneer in City Gas Distribution (CGD) business in India.