The search operations for the missing yacht Cheeki Rafiki will be called off if nothing found by midnight. The announcement comes after the U.S. Coast Guard denied the debris, that they had spotted, are from the vanished yacht.  
Captain Antony Popiel, USGC, informed the families of the missing four sailors. Last night he said:
"I informed them that the search would continue throughout the night and into tomorrow. If by midnight tomorrow there are no further developments to indicate search efforts would locate the crew alive we will suspend the search.
"It is only after deepest consideration that we suspend active search efforts.
"With sincere compassion for the families of these four men, our thoughts and prayers are with them all during this difficult time."
Captain Popiel confirmed that the searchers remain focused in the dynamic search and all efforts would be put to find and rescue the missing four men. Yesterday, the Austrian catamaran Malisi, part of the operation, spotted a plastic board and a plank of wood in the search area. The USCG denied the debris were from the missing yacht. In a statement was said:
"A volunteer vessel in the search area reported objects in the water, but they did not correlate to the Cheeki Rafiki search."
Video of the USCG press briefing:
Since the resume of the search, Tuesday morning, the rescuers have scoured over 23,000 square km (9,000 square miles). They have completed at least eight searches. A fleet of about 40 private yachts are on their way to the supposed area of capsizing. Many of the vessels are regattas competitors. A further group of 35 yachts, part of World Cruising Club rally, have also been asked to help. Currently, involved in the search efforts are five aircraft and six vessels, including AM Hamburg - cargo vessel.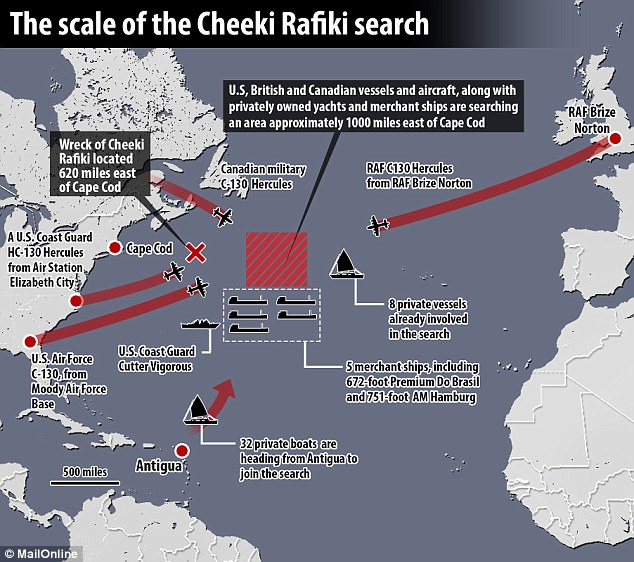 A 12-men life raft in yellow and orange was believed to have been on the yacht. The sailors were thought to have inflated it and climbed on board, but the raft has not been spotted yet.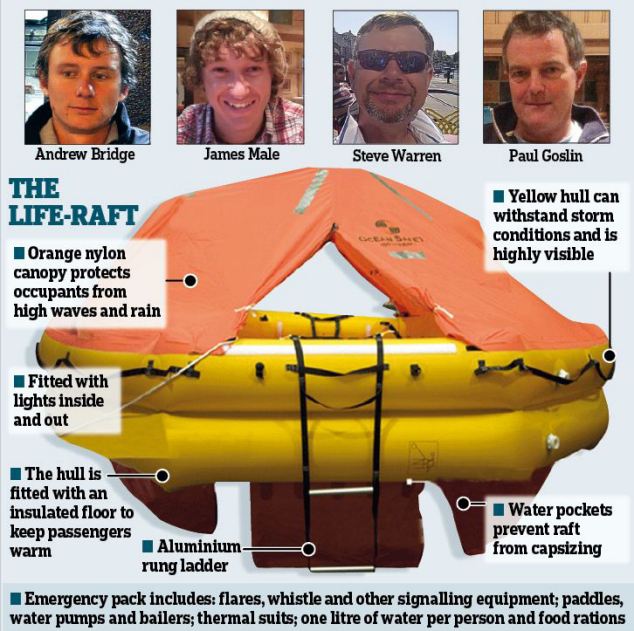 Related news:
The search for Cheeki Rafiki resumes 
Cheeki Rafiki crew not found yet, Maersk Kure photographs an overturned hull