Maersk Line has been ordered by France to locate nearly 500 containers lost in February's incident with its Svendborg vessel. The deadline given by France is the end of the summer.
In February, Svendborg Maersk was caught in severe storm (waves were eight feet high and winds were blowing up to 46 m/sec) in international waters off the Atlantic coast in the Bay of Biscay (60 nm off Brest and 75 nm off Land's End in Cornwall). This resulted in the total loss of 517 boxes in the water. No crew member was injured. French support vessels managed to recover only 13 of the fallen containers (which were floating on the surface). The incident cost Maersk €250,000. Nearly 80% of the sunken containers were empty, the rest had non-hazardous cargo such as cigarettes, some of which were washed-up along the southwest coastline of the UK.
Maersk has been ordered to draw up a map which indicates in details the location of the boxes. The operation will involve a vessel which will proceed a sonar survey of the ocean floor.
France State Office for Maritime Affairs (Brest, Brittany) explained:
"Its perhaps an exceptional request on our part but one which follows an exceptional maritime shipping incident.
"However, Maersk has been only too ready to meet the request.
"The aim of the survey is to produce cartographic data which will help fishermen avoid zones where containers lie and prevent the entanglement of nets."
Michael Christian Storgaard, senior press officer with Maersk line, confirmed they would start the scanning once the survey ship was at their disposal.
"We have had a constructive dialogue and understanding with local authorities in both France and UK and we remain committed to doing our part to best mitigate the consequences of the Svendborg Maersk incident."
The company did not indicate the operation's duration nor its presumptive cost.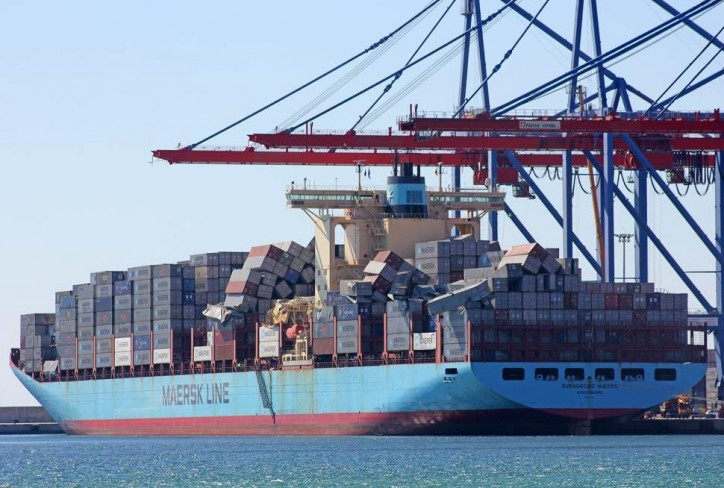 Related news:
Svendborg Maersk lost 520 containers overboard
Svendborg Maersk's container washes up on English shore