Vale Brasil, the largest bulk carrier in the world, has made its maiden call at Kashima port. The Valemax vessel is also the first VLOC (Very Large Ore Carrier) to call the Nippon Steel & Sumitomo Metal's (NSSMC) port.
Vale Brasil was loaded with 390,000 mt of iron ore. It berthed at Kashima on June 18 (after call at Oita and Kimitsu) and unloaded 150,000 mt. The NSSMC's Oita port accepted Valemax for the first time in June 2012, whilst the first call at Kimitsu was in January 2013.
NSSMC accepted the Vale Brasil at Kashima Works as a part of the company's efforts to pursue the solidity of its operations' integrations.
MS Vale Brasil (IMO number 9488918 and MMSI 564905000) is 362 m long. The breadth of its hull is 65 m and its depth – 30.4 m. Vale Brasil has gross volume of 219,980 m3, separated in seven cargo holds. Each of the holds can be compared to a small Panamax carrier. The biggest bulk carrier has DWT of 402,347 tonnes. According to Vale, its vessels emit 35 % less CO2 per ton compared to standard Capesize ships.
Last received position of Vale Brasil.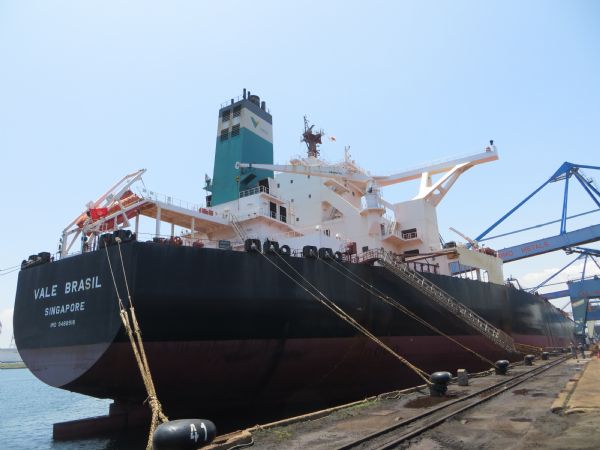 Photo: Vale