The crew of Maharishi Devatreya has been stranded on board their empty ship for nearly one year in Rashid Port. The sixteen Indian men have been trapped since July 2013 when their ship anchored into the sea, 12 miles from the port, arriving from New Mangalore Port.
The captain of the vessel, Captain Aninda Sengupta, joined the Maharishi Devatreya in November last year when the previous one left. He explained the situation:
"When I joined, they told me that the ship would move to the Dubai dry docks in December 2013 and start trading normally."
Nothing has happened since then.
"We are prisoners on the ship as we cannot leave it because we do not have visas to land in the country and we cannot go back to India because the ship's certificates expired on December 29, 2013 and I am not authorised to move the ship. If I do and something happens I'll be held responsible," Captain Aninda Sengupta added.
The vessel is registered with Lloyd's Register and if it had went to the dry docks its certificates would have been renewed. According to the captain, the owner refuses to do anything and they have not been paid for seven months.
"He just sends us food and water every two months so we can survive and every time we talk to him he says next week or next month and nothing happens," he added.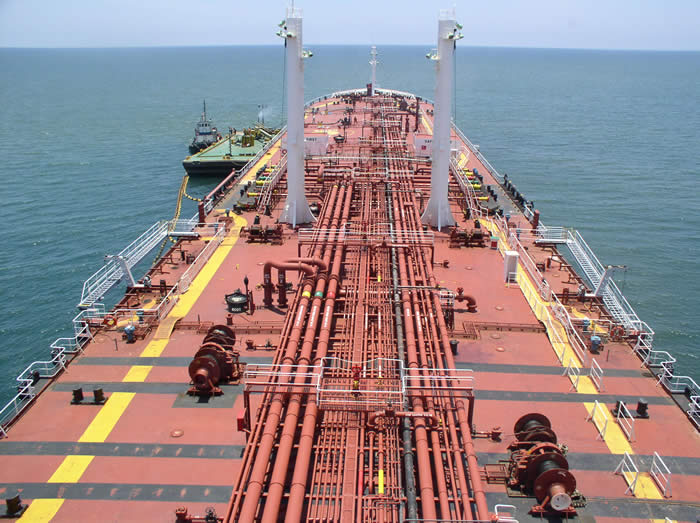 The crew has contacted the Dubai Maritime City Authority (DMCA) for help.
"The owner is not broke, he has money as he has other ships trading in Dubai, I don't know what the problem is. We want our salaries and we want to go home. " the captain said.
Some of the crew members, including Captain Sengupta, have their employment contacts expired.
Maharishi Devatreya (IMO number 8821670 and MMSI 209331000) is a tanker fitted for LPG (Liquid Pressurised Gas) transportation. Its value is estimated to $20 million. Maharishi Devatreya was built in 1990 and its DWT is 36,160 tonnes. The vessel is registered in Cyprus, owner of the vessel is Varun Shipping, Mumbai India.