Maranta I, a self-propelled barge, and the Maranta II, a barge, went aground yesterday near Cologne (Germany) on the Rhine. While trying to refloat itself, Maranta I separated from Maranta II. That caused the second barge to drift sending it into collision with the River Cloud 2, a passenger ship.
The river cruise ship had 87 passengers on board. None was injured, the vessel suffered only minor damage. Maranta II had its radar antenna broken.
There were no reports of pollution but the river was closed for traffic for several hours. Maranta I had been heading to Bonn loaded with soy cargo. Part of its cargo was unloaded by a dreger in order to refloat it again.
Maranta (IMO number N/A and MMSI 244650982) is registered in the Netherlands. The length of the vessel in 172 meters. Last received position of Maranta.
River Cloud 2 (MMSI 232122001) was built in 2001 and is registered in the UK. The length of the vessel is 103 meters. Current position of River Cloud 2.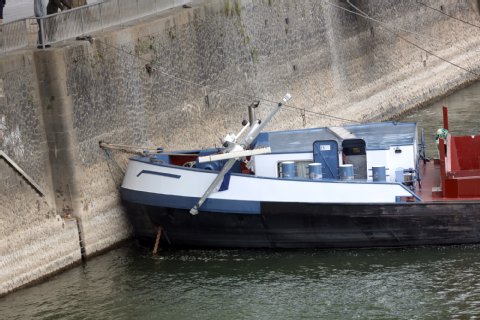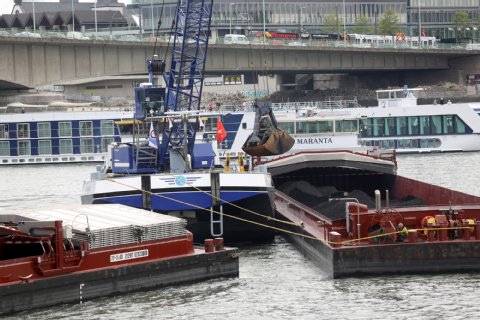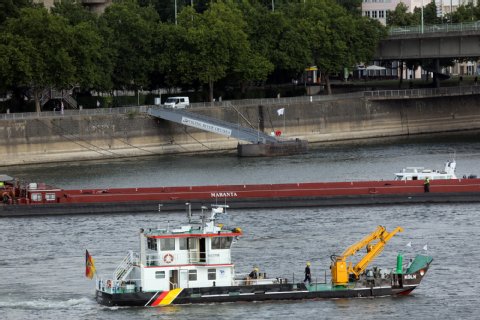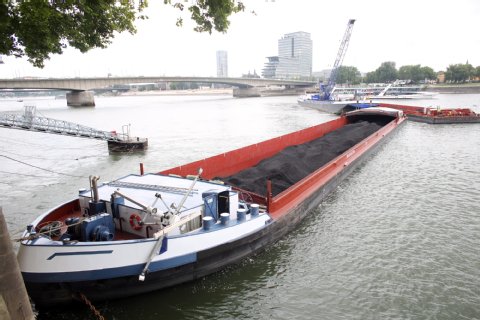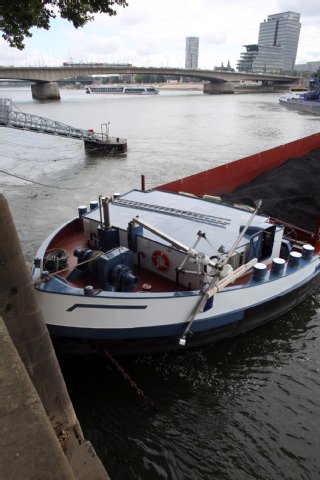 Images by: Arton Krasniqi, ksta.de