The Port of Tauranga has entered into a ten-year deal with Kotahi, Fonterra Cooperative Group and Silver Fern Farms-led logistics company. Under the strategic contract, over the next ten years, Kotahi will provide up to 1.8 million TEU to the port (commencing: Aug 1). The logistics company has committed to put cargo trough Timaru Container Terminal (TCTS) in return for one and a half percent equity stake in the port and TCTS ownership of 49.9%.
Port of Tauranga will invest in its infrastructure in order to be able to welcome 6,500 TEU vessels by 2016. According to Mark Cairns, port's executive, a "big vacuum cleaner" will be used to hoover the sand from the channel.
Chris Greenough, Kotahi Chief Executive, commented:
"New Zealand doesn't have a big ship capable port, and now is the right time for key players to work together to build a capability within New Zealand to receive these large vessels with all the efficiencies they will bring to New Zealand.

These ships will ensure New Zealand does not become a spoke to the larger hubs across the Tasman, which would add 7-10 days to export transit times."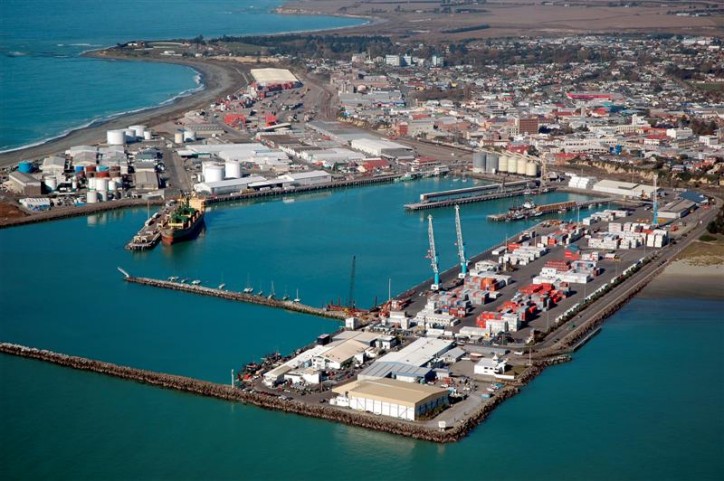 A separate agreement has been signed between Kotahi and Maersk Line. Under it, over the next 10 years 2.5 million containers will be exported to Maersk. Gerard Morrison, managing director of the line, confirmed the agreement was the first for the company in New Zealand. Maersk Line has already committed to introducing a new service (4,500 TEU) to Tanjung Pelepas (Malaysia), starting October.
"We now have a clear path to work on the introduction of Maersk Line's 6,500 TEU vessels to New Zealand.

These ships are significantly more fuel efficient on a per-container basis and will reduce the carbon footprint of the ocean freight component of New Zealand exports by approximately 22% per container unit, compared to the existing New Zealand industry average," Gerard Morrison added.