The World Shipping Council (WSC) has published its report on container loss for the period 2008-2013. The council has estimated that the average loss of containers, excluding catastrophic events, is 546 while including those the figure rises to 1,679.
This is the second WTS report. The first was for the period 2008-2010. The survey results for that period (published in 2011) showed 350 containers (approximately) lost at sea, excluding catastrophic events. When adding them, the number rises to 675. The results for 2011-2013 (based on reports of 86 % of the global container vessel capacity for 2014) showed 733 lost, excluding catastrophic events, when including those – the figure is 2,683.
The Council notes that both 2011 and 2013 had events which resulted in total ship losses. In 2013 MOL Comfort was completely lost with its 4,293 containers, which is the worst disaster with a container ship in the history. In 2011 MV Rena was lost with all its nearly 900 container off New Zealand.
For the whole 2013, the industry carried nearly 120 million cargo containers. Their value has been estimated to be over 4 trillion US dollar. The total loss of containers for the previous year was 5,578 (MOL Comfort's 4,293 make 77% of it).
The President and CEO of WSC, Chris Koch, commented:
"Every container loss is one the industry would like to avoid. The updated report not only provides more accurate and up-to-date data on the issue, but also identifies those initiatives the industry is supporting to increase container safety and reduce such losses.

"While nobody can eliminate the challenges of bad weather or the risk of vessel casualties at sea, care and cooperation amongst all those who pack, handle, weigh, stow and secure containers is needed to improve safety."
The full report of WSC can be found here.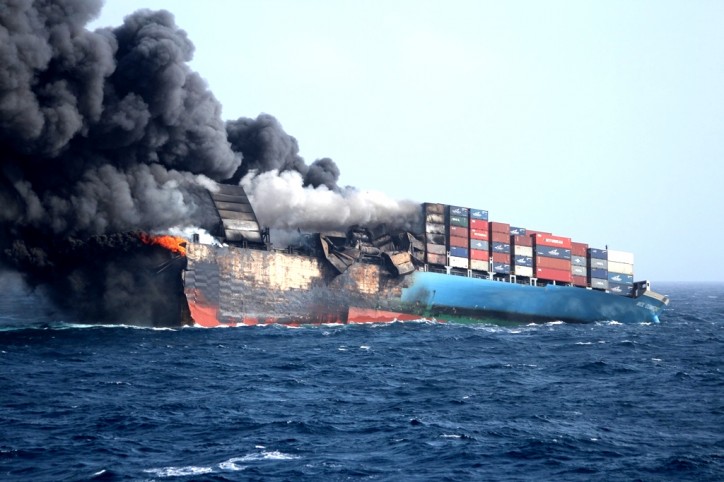 Image: MOL Comfort sinking, 2013