HMAS Darwin, an Australian frigate, has seized the largest hash haul in the Indian Ocean until present. The cannabis weights 6,248 kg and has estimated street value of nearly US $250 million.
The operation was held on June 28 off the coast of Africa. It took nearly 12 hours for the boarding team of HMAS Darwin to discover the hash hidden in 315 bag on board a dhow, within its hull, in the Arabia Sea.
The Commanding officer of HMAS Darwin, Commander Terry Morrison, is aware that this seizure will have a significant impact on terrorist organisations funding. He confirmed his team would stay focused on the war against terrorism.
"I am proud of the continued dedication and professionalism of the crew onboard HMAS Darwin and the role they play as part of the Combined Maritime Forces," he added.
HMAS Darwin is operating a part of Combined Task Force (CFT) 150. Royal Navy Commodore Jeremy Blunden, commander of CFT-150 called the operation "an outstanding result." He congratulated the HMAS team saying:
"My congratulations to Commander Morrison and his very fine ship's company who have set new standards for professionalism and teamwork in counter narcotics activity in the Indian Ocean."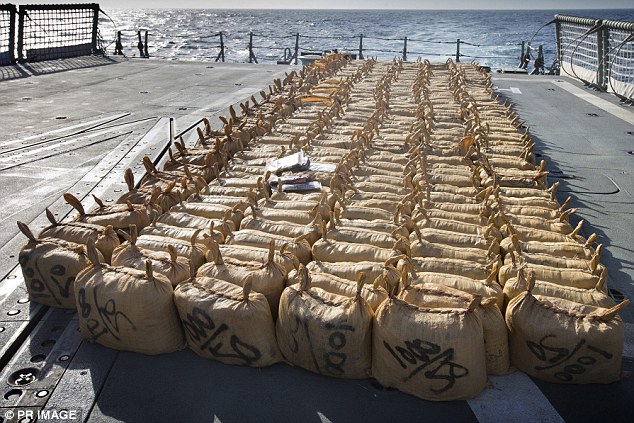 In the end of April, the vessel intercepted a record heroin haul of 1,032 kg off the coast of East Africa. Since its deployment to the Middle East, HMAS Darwin has seized eight drug hauls (10,647 kg of hash and 1,675 kg of heroin) which have already been destroyed.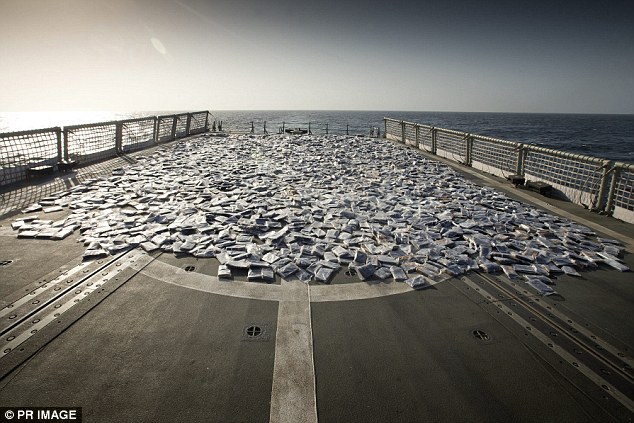 Related news:
HMAS Darwin seizes record heroin cargo