Haci Suvari, a vessel registered in Turkey, has ran aground in the Aegean Sea. The general cargo ship was en route from Akcansa Port to Marmara Eregli loaded with 900 metric tonnes of clinker (cement).
The incident happened on Tuesday near Besige Point (on entering the Dardanelles) and was caused by a maneuver in the last minute to avoid collision with a small boat, which came across. The Haci Suvari ran aground in shallow waters. Initial examination showed the vessel did not suffer any damage.
A tug boat has been sent to assist with the refloating. The port authorities has launched and investigation and has sent a team to inspect the vessel.
Haci Suvari (MO number 7120184 and MMSI 271002246) was built in 1971 (at Turkish Gesan Shipyard). The overall length of the vessel is 77 meters, its deadweight – 1,971 DWT.
Last received position of Haci Suvari.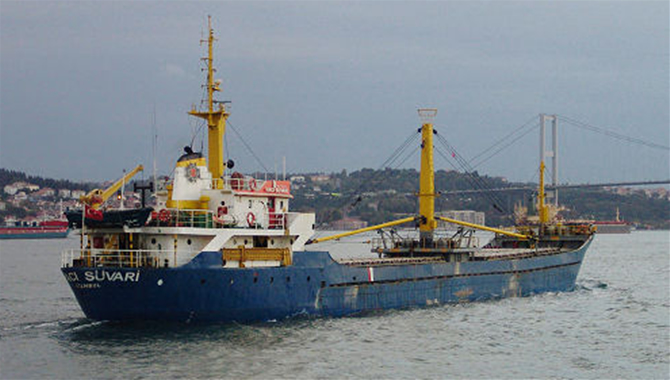 Image by: denizhaber