Viet Long, a Vietnamese general cargo vessel, has sunk during salvage operation off the Summer Island. The vessel broke in two and sank (2500-meter depth) on July 3.
According to the Maldives Transport Authority, the owner of the vessel has been fined with MVR 508.6 million ($33.3 million) for polluting and damaging the Summer Island's reefs. Viet Long crew has been detained probably as a guarantee for the payment of the fine.
As VesselFinder reported earlier, on June 9 the Vietnamese vessel ran aground 1.3 nautical miles north of the Summer Island (24 nautical miles of Male) after it had hit a reef. The vessel was refloated with the assistance of the Coast Guard and it anchored close by. Unfortunately, one of the ballast tanks of the vessel started to take on water. It reached the engine room and cargo holds. The weather conditions deteriorated causing the vessel to drift into the sea. The water ingress couldn't be controlled. On June 10 the crew of the vessel were evacuated and transported to Male (Maldives).
Viet Long (IMO number 9010034 and MMSI 574371000) was built in 1991. The DWT 7,044-ton vessel was managed by Eastern Dragon Shipping.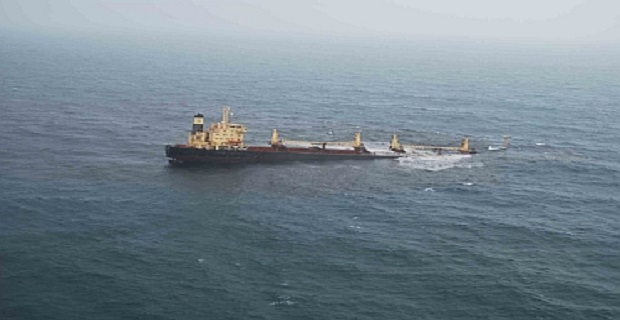 Related news:
Cargo vessel Viet Long sinking off Maldives