Maersk Line has signed an agreement with Jotun, the world's leader in marine antifouling coatings. Jotun will supply Hull Performance Solutions (HPS) with SeaQuantum X200 for the new-builds of the Triple-E series.
Besides being the biggest container vessels in the world, the Triple-E ships are highly energy efficient. The SeaQuantum X200 antifouling coating is expected to reinforce their advantages. Ten vessels, from 20 ordered, of the Triple-E series are already in or just entering service, the other 10 are still under construction in South Korea at DSME.
A typical Triple-E vessel has a length of 400m, its height is 73 meter while its width is 59 meter. The weight of the vessel is 165,000 DWT and it boasts the amazing capacity of 18,000 TEU. According to Maersk Line, it is crucial to keep the underwater surface of the hull clean and smooth in order to minimize emissions of GHG and fuels costs.
The Vice President of Marine Coatings with Jotun, Geir Bøe, said:
"Maersk Line is an industry front-runner in fuel efficient shipping, and the Triple-E shows the company's commitment to continuous improvement."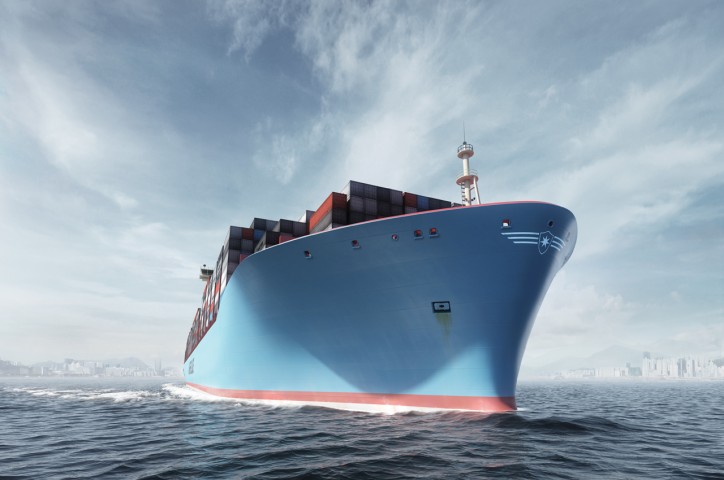 Image by Maersk Line
He stressed on the significant role of such a contract and added:
"Advanced antifouling technology is central to optimising hull performance and the world fleet's energy consumption. HPS demonstrates its effectiveness, helping shipowners to quantify efficiency gains and contributing to something we all want – a more sustainable, environmentally-friendly, and profitable shipping industry."