The biggest maritime salvage operation in the history has begun as planned. The wrecked Costa Concordia has being raised since 6 am this morning. The Titan and Microperi team with Salvage Master Nick Sloane are at the Remote Operations Center.
"The risks are that the ship could bend as it is raised, or the chains underneath it could snap. There will be 42 people on board during the first manoeuvre. If disaster strikes we will evacuate through emergency escapes on the bow and stern," said Sloane.
The tanks, that are attached to the vessel are slowly being pumped with air. It is expected that the operation will take up to one week. According to the head of the civil protection agency that oversees the operation, Franco Gabrielli, the salvage is a very complex operation.
"The first phase of the operation will be the most dangerous because the vessel will be detached from the platforms," he added.
After the wreck is moved, a search for the remains of Russel Rebello, Indian waiter whose body is still missing, will be carried out. Franco Porcellacchia, senior engineer with Costa Crociere, commented:
"It's an unprecedented operation and, as with anything being done for the first time, there are risks. But we are confident."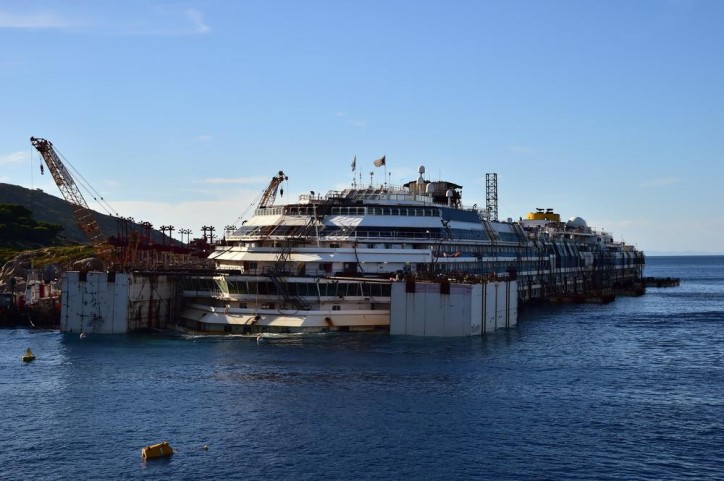 Live streaming of the operation is provided by republicca.it.