Three crew members have been injured as fire erupted on board MV Marigold.
The bulk carrier was berthed at Finucane Island when at about 3 pm on June 13 the fire started. It is believed that the incident was caused by an exploding generator. Two of the three injured are at a local hospital in serious but stable condition while the third one had his hands burned.
Michael Squires, spokesman with the Australian Transport Safety Bureau (ATSB), confirmed a faulty generator as a likely cause of the incident, but further investigation is ongoing.
"Two of our investigators are on their way. They'll talk to the crew and look at on-board recordings and things and find out what the safety factors that contributed to the event are," he said.
According to the Port Hedland Seafarers Centre (PHSC), the crew were allowed to go back on their vessel. An eyewitness, who works at the wharf, commented the incident:
"I imagine they're seriously injured. It was a big fire."
The incident was the second major in Port Hedland for the last three weeks, in the first a worker lost part of one of his legs after being tangled in ropes.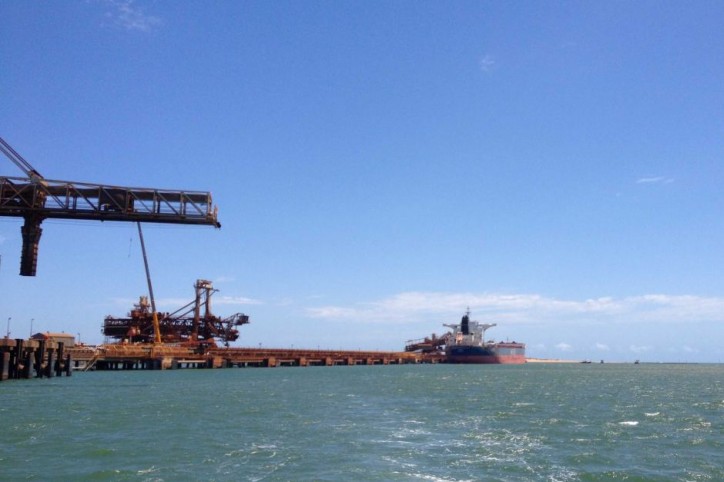 Port Hedland: Image by abc.net.au
MV Marigold (IMO number 8815255 and MMSI 353056000) was built in 1990 and is registered in Panama. The 301-meter bulk carrier has deadweight of 207,250 DWT.