Bulk carrier Amakusa Island has run aground in the outer harbour of Prince Rupert Port (Canada) about 15 km from Ridley Island.
According to the Prince Rupert Port Authority (PRPA), the incident happened while the bulk carrier was shifting its position from Ridley coal terminal's berth to an assigned anchorage.
Currently the vessel is visibly listed but there have not been reports of any injuries or pollution in the area. Port Security Operations Centre (PSOC) with the Port Authority is working in cooperation with the Marine Communications and Traffic Services (MCTS) of the Canadian Coast Guard to assess the situation.
According to a release from the Prince Rupert Port Authority, the situation is being closely monitored. An attempt to free the vessel will be made today at high tide with the assistance of SMIT Marine Canada tugs.
"It (Amakusa Island) will then be brought to berth or an anchorage for inspection," was said in the release.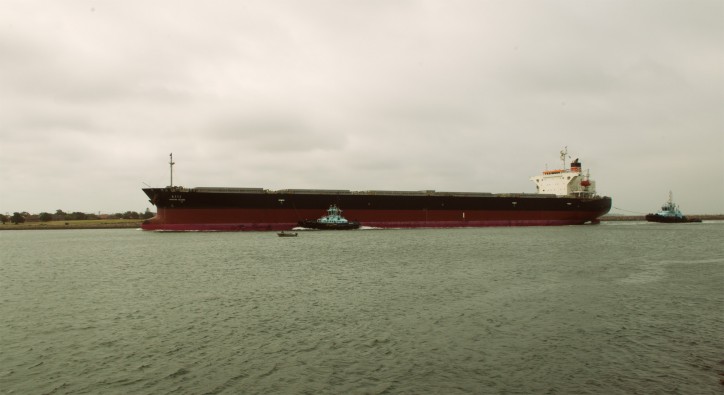 Amakusa Island (IMO number 9303900 and MMSI 432774000) was built in 2005 and is registered in Japan. The 223-meter bulk carrier has deadweight of 81,887 DWT.