Mu Du Bong, a North-Korean freighter, has stranded 7.5 miles northeast of Tuxpan (Veracruz state). The vessel was en route from Havana to load fertilizer from the Mexican port when it ran aground on a reef on July 14.
Rescue workers have been sent to the scene and have been trying to refloat the Mu Du Bong. The head of the local emergency services, Ricardo Maza, said:
"The boat is still there. Today we were hoping there would be better surf to be able to refloat it."
The crew is still on board, none has been injured. The environmental protection agency has also been notified due to possible reef area damage. According to Ricardo Maza, the captain of Mu Du Bong said the cause of the incident had been disorientation. He also added that sanctions could be imposed on the vessel for breaching navigation rules.
"This ship was going to arrive at the port to load fertilizers, it was empty, and instead of following the established route, it ran aground, " he added.
Mu Du Bong (IMO number 8328197 and MMSI 445131000) was built in 1983. The 9,851-ton vessel is managed by Taedonggang Sonbak Co Ltd (Pyongyang).
Current position of Mu Du Bong.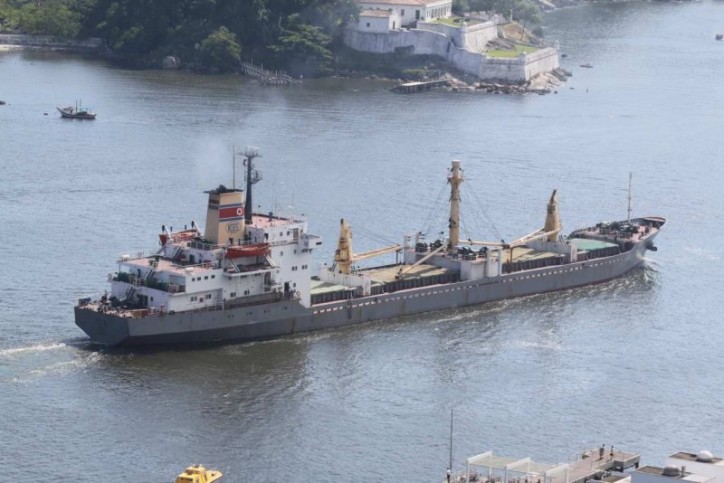 Image by Roberto Smera