Gelis Rauh, an Indonesia ro-ro passenger ferry, caught fire and sank in the Lombok Strait. The incident happened on July 17 off Padangbai (Bali).
The ferry was en route from Padangbai to Lombok Island with 73 people on board (53 passengers, 20 crew members). They all were rescued, only several suffered light burns and injuries. On board the ferry there were also a number of vehicle including cars and 13 lorries.
According to the local authorities, the fire started from the vehicle deck and soon spread through the superstructure until the Gelis Rauh was totally engulfed. The ferry drifted and ran aground close to shore where fire fighters and boats were trying to take control over the flames but with no success. Shortly after, the vessel sank.
Gelis Rauh (MMSI 525019513) was built in 1997. The gross tonnage of the vessel is 1,035 GT with length of 72 meters. It is owned by PT Jeemla Ferry.
Last Received position of Gelis Rauh.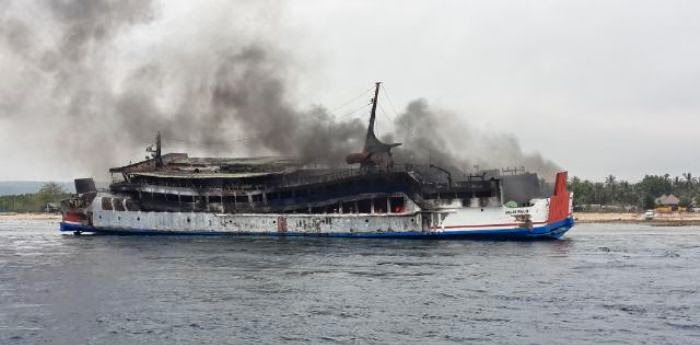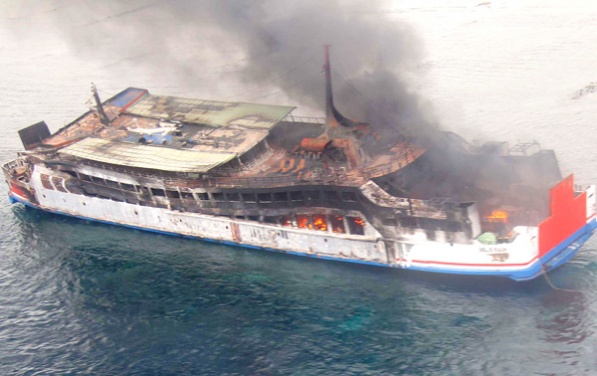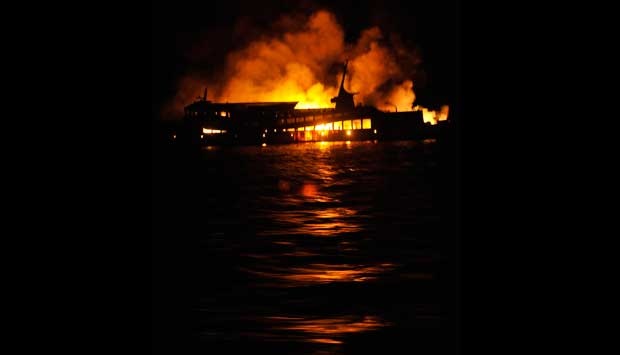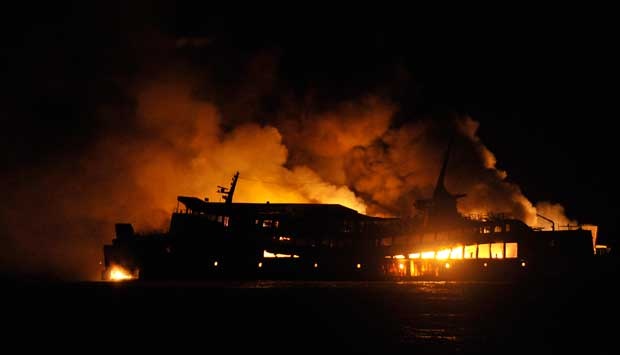 Image by: tempo.co