Another milestone has been reached in the Panama Canal Expansion programme – the first gates have been transferred to the new locks complex on the Atlantic side. The administrator of the Panama Canal Authority, Jorge L. Quijano, said in a press release:
"This is a very important operation because it involved the first movement of the gates from the special dock where they were unloaded to the lower chamber of the new locks."
According to Quijano, rigorous measures for safety were followed because the process included moving steel structures, heavier than 3,000 tonnes, to the dry lock chambers using a purposely build pavement ramp.
The programme provides the usage of 16 rolling gates, 8 of those have already arrived while the second 8 are about to arrive in two shipments (Oct 2014 and Feb 2015) from Italy. The other gates, already in Panama, will be moved to the dry lock chambers in the next couple of days. Thus, a temporary dock for unloading will be available for the delivery of the remaining eight lock gates.
The Panama Canal Authority confirmed the project is 77% complete at the moment. The original target date of completing the project, Oct 2014, has been delayed several times and currently it is set to Jan 2016.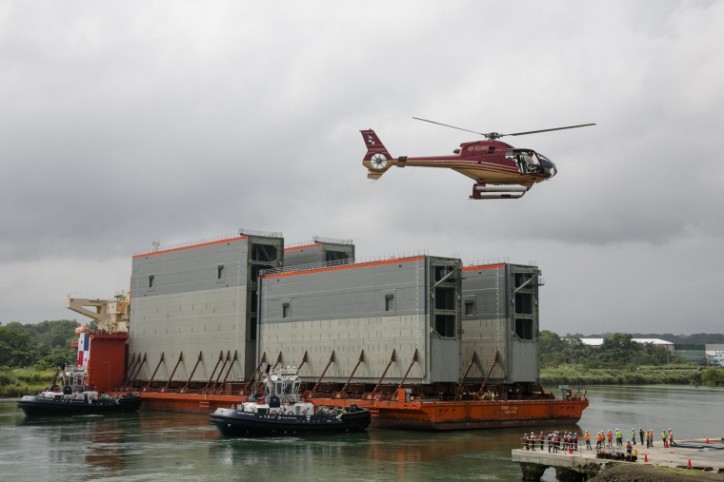 Image by: Tito Herrera, AP