Sheng Chang, an oil tanker registered in Belize, has been grounded off the coast of Kaohsiung (Taiwan). The incident occurred yesterday due to Typhoon Matmo.
The tanker had four crew members on board – two Chinese and two Indian. They all were rescued by a helicopter in heavy rain and strong gusts. According to the National Airborne Service Corps (NASC), the four men were in good health condition.
The port authorities in Kaohsiung confirmed the tanker is still aground approximately 100 km off the he coast of Cijin District. There is no danger of pollution. The vessel is loaded with 4 tonnes of diesel. The cargo cannot be unloaded due to the harsh weather.
The owner of the vessel, Billion Star Marine Services, will today inspect the vessel and its damage. According to the Port of Kaohsiung's harbor master, David Cheng, if the vessel cannot be removed it will be dismantled. He also added that the insurance of the vessel has already expired.
Sheng Chang (IMO number 7530547 and MMSI 313946576) was built in 1976. The deadweight of the vessel is 2,890 DWT.
Last received position of Sheng Chang.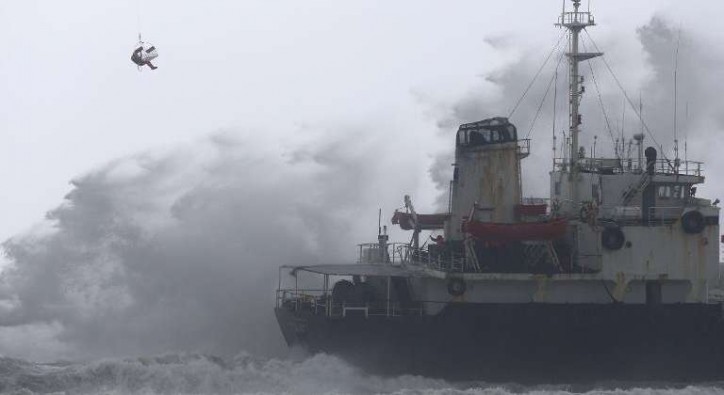 Image by: 24news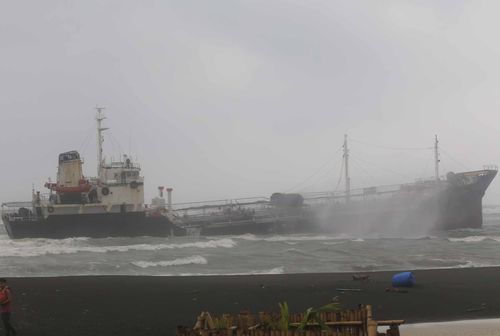 Image by: Focus Taiwan