USNS Richard E. Byrd ,T-AKE 4, has rescued nine seafarers from Asaed. Yesterday, the Yemeni cargo vessel had lost power in the Gulf of Oman which resulted in water ingress at approx 4 a.m. LT.
The nine-man crew from the cargo ship Asaed requested help and USNS Richard E. Byrd was the closest vessel to the distress site. The Yemeni sailors abandoned their ship via its own lifeboats. They reached the American vessel safe.
Onboard Richard E. Byrd the nine seafarers were evaluated by medics and were reported in good health condition. The transfer of the Yemeni ashore will be coordinated by the Navy.
USNS Richard E. Byrd is a a Lewis and Clark-class dry cargo ship. It entered service in 2008 and currently is deployed to the U.S. 5th Fleet area of responsibility. It conducts maritime security operations and theater security cooperation efforts. The length of the vessel is 210 m with beam of 32.2 meters and draft – 9.1 meters. Its motto is "As Far As the World Extends."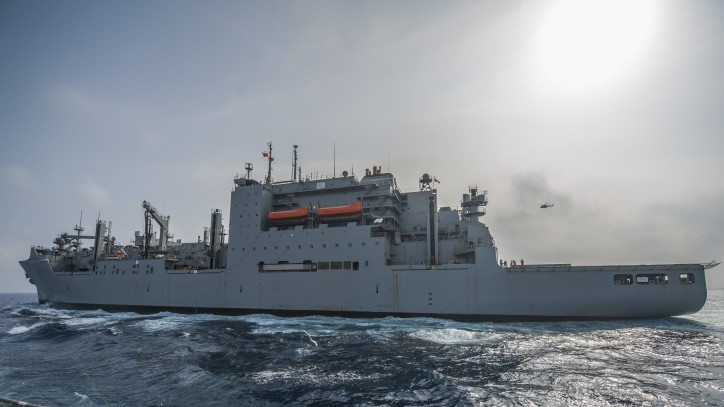 Source: navy.mil