An order has been issued by the US Magistrate Judge Nancy Johnson for the arrest of a 143-million-tonne cargo on board United Kalavrvta off Galveston, but keeping in mind the distance, 100 km offshore (outside territorial waters), the order could not be enforced.
It is alleged that the cargo have been exported by Iraqi Kurdistan and the order came after Iraqi Ministry of Oil's (MoO) request. The Kurdistan Regional Government (KRG) has been accused of unlawfully appropriating oil and exporting it through Turkey.
According to papers by the Iraqi ministry, which were filled in the Galveston federal court, the MoO must approve any activity concerning oil products belonging to the people of the Republic of Iraq.
"Pursuant to the laws of the Republic of Iraq, [the] plaintiff MoO must approve the storage, transport, export or sale of any oil products belonging to the people of the Republic of Iraq, including the crude oil contained in the subject cargo," the papers say.
Phillip Dye, a lawyer from Vinson & Elkins, said the cargo worth over $100 million. According to legal records, the crude was destined for Talmay Trading, a commodity player based in the British Virgins Islands.
Video news by PressTV:
Meanwhile, a lawyer for the Kurds in Houston confirmed that the regional government would file its own claim of ownership for the oil cargo.
"We have to acknowledge that the ruling of the U.S. court will definitely have negative consequences on the region's attempts to market its oil. Buyers now will start to step back and think twice before purchasing Kurdish crude," a Kurdish government official commented.
On a press conference Judge Nancy Johnson said the dispute between Iraq's central government and the autonomous region of Kurdistan should be resolved in Iraq. According to lawyers, the vessel could simply sail away. Another possibility is the cargo to be offloaded for delivery to another port outside of Texas.
United Kalavrvta (IMO number 9290397 and MMSI 538005501) was built in 2005 and is registered in the Marshall Islands. The DWT 159,156-tonne vessel is managed by Marine Management Services, Greece.
Last received position of United Kalavrvta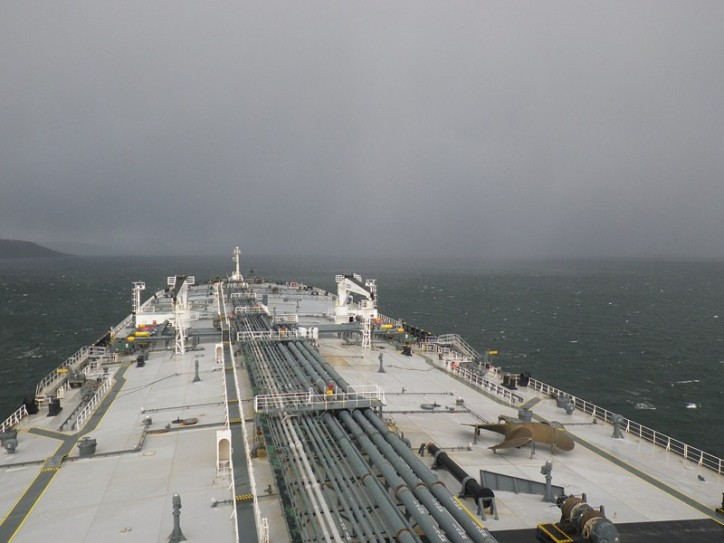 Image: mms.gr