Celacante (MMSI 228297900), a fishing vessel, has sunk during salvage operations.
On May 22, the Celacante went aground while it was trying to rescue a stranded sailboat. The fishing vessel remained grounded for two months until its owner arranged its salvaging.
The salvage operations began in early July. Having lightered the vessel by removing approximately 20 tons of oil and diesel from the tanks, Celacante was given additional buoyancy by installing balloons.
Upon completing the work, Celacante was successfully pulled off the rocks by two tugs. The salvage team planned to head to Brest but the fishing vessel lost buoyancy when the balloons were inflated. That resulted in quick listing of the trawler (starboard) and its sinking by the stern some 300 m off Pierres Noires (the Black Stones Lighthouse).
According to reports, the vessel had large cracks along the engine compartment's entire length.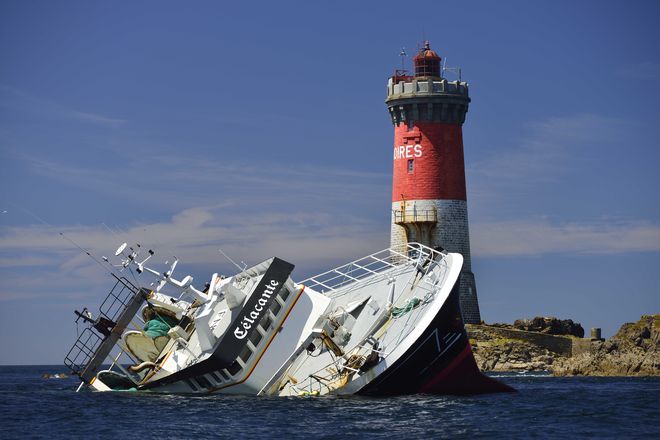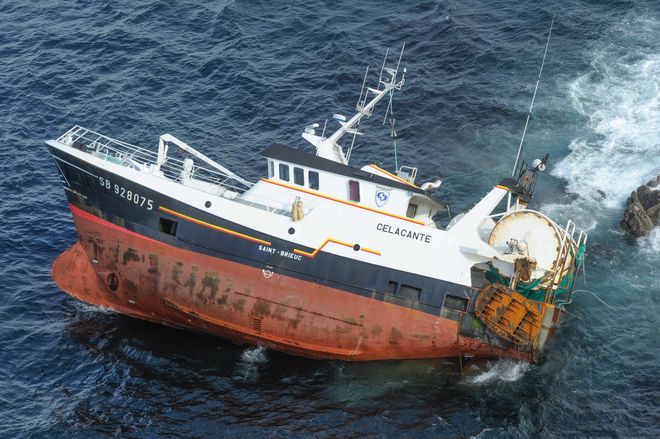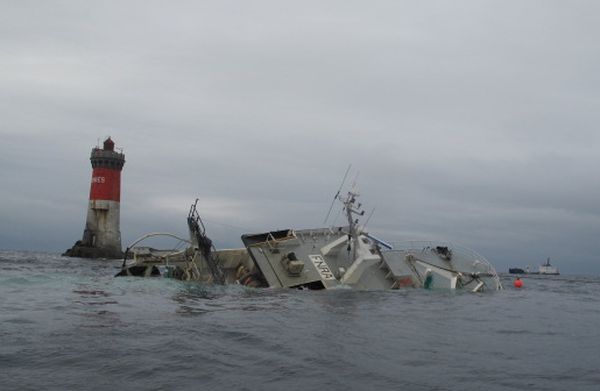 Images: letelegramme.fr