Maersk Line has installed 16 of its vessels with the "alternative marine power"(AMP) solution which enables the vessel to operate on electricity from the shore grid on the ports. The solution is also known as "cold ironing."
The alternative marine power has been installed following the adoption of a shore power rule in California which requires emissions to be reduced by half in each port starting this year. The AMP cost Maersk estimated $1 million per ship, the same was the amount per each berth.
As a result of the project, Maersk vessels operate in California's ports on electricity delivered at 6,600 volts. The ship connects to a vault in the dock by two extension cords lowered from it.
Project Manager Sukesh Daniel Paul said:
"There were many pieces of the puzzle to be put together in a short time. We installed the shore power equipment in 40' containers to allow future repositioning. We shipped the AMP containers and 10 tons of cables and materials across the world to each ship, and riding teams did the installation. When vessel schedules changed, materials and teams had to be redirected. We managed to complete the installation while the vessels were underway and without disrupting the normal vessel operation – timing was everything."
The implementation of the project took nearly eight months. The last step was commissioning the vessels.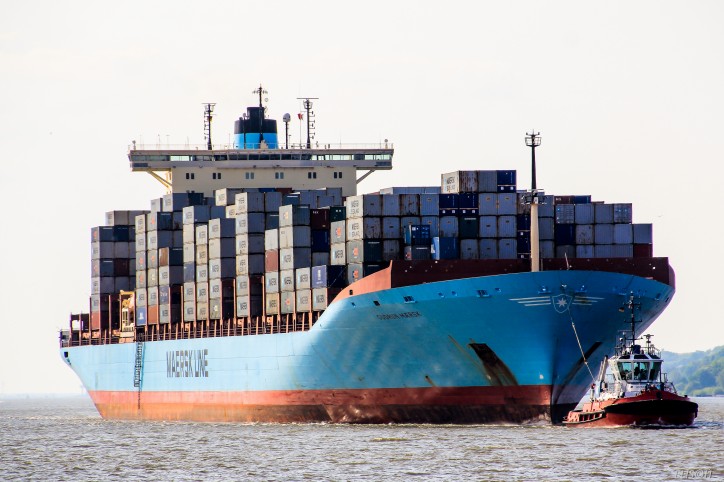 The last commissioning call was made by the DWT 115,700-ton Gudrun Maersk in Los Angeles.
Image: ELISCH