Investigator, the largest research vessel of Australia, has finally been delivered to CSIRO (Commonwealth Scientific and Industrial Research Organisation) after more than half a year delay.
The $122-million vessel was handed over yesterday by its builder, Teekay Holdings Australia P/L, in Singapore (Sembawang Shipyard). According to a spokeswoman with CSIRO, the RV Investigator will head for Hobart, its base, in mid-September. The delay of the vessel has postponed several scientific projects.
RV Investigator was funded by the Super Science 2009 initiative by the former Labor Government. The vessel is designed for year-round operations. It is expected to run 300 days a year at sea but according to CSIRO, RV Investigator so far had 180-day funding. The vessel is going to replace Southern Surveyor, 40 years old, as the only dedicated marine science expedition ship of Australia.
RV Investigator skidding time-lapse video:
Senator Carr, who is a former innovation minister commented:
"The objective was to have a new, hi-tech research vessel that could spend a full 300 days a year at sea, undertaking work vital to Australia's ecological and economic future. However, this will not be possible as the Abbott Government has allocated substantially less than the $26 million funding CSIRO needed, meaning the vessel will only be able to operate 180 days a year."
He also expressed his huge disappointment of the shortfall, saying:
"This is hugely disappointing and a serious let-down for Australia's world-class marine scientists and for research students who need time at sea to complete their projects and graduate as the next generation of researchers."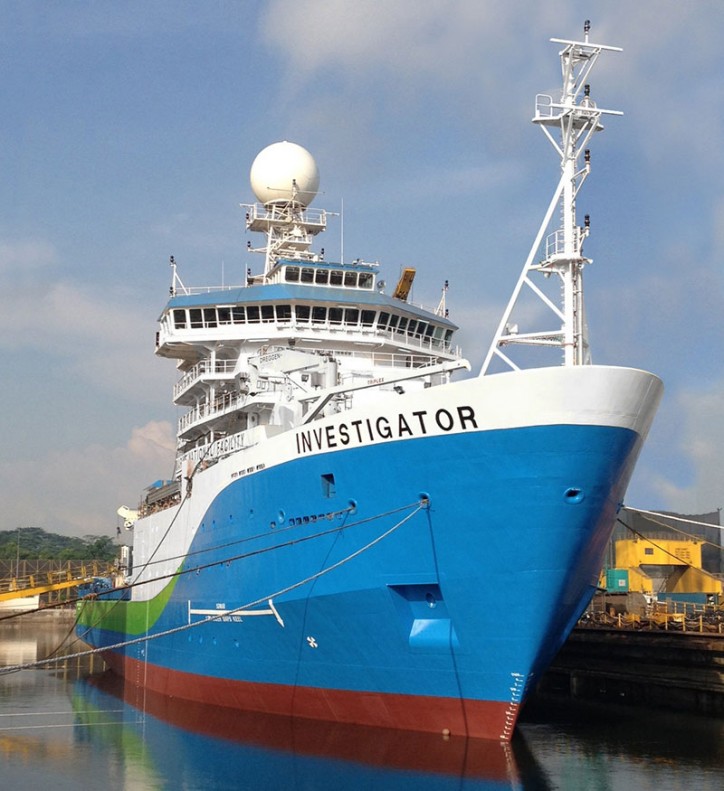 Image: ral.ca
Investigator is a Oceanographic research ship named after HMS Investigator. The 94-meter vessel will be able to accommodate 40 scientists onboard.