The costliest vessel in the world for the moment is Zarga, Q-MAX LNG-carrier. According to VesselsValue, the ship is priced at $221.8 million.
The infographic, provided by the online intelligence and information service, shows the price of Zarga equals to 1.5 Gareth Bale's (Real Madrid footballer) $145 million transfer fee, thirteen $17-million 12-carat Pink Diamonds or 49 $4.5-million Lamborghini Veneno Roadsters.
Zarga (IMO number 9431214 and MMSI 538003346) was built in 2010 at Samsung Heavy Industries Co. Ltd. (SHI) shipyard on Geoje Island. The capacity of the 345-meter vessel is 266,433 CBM. It is registered in the Marshall Islands.
Owner of the vessel is Nakilat and it has been chartered on long term contract to Qatargas Operating Company Limited.The vessel ships LNG produced by Qatargas 4 (Qatar Liquefied Gas Company Limited) to markets primarily in the North America, Dubai and China. Shareholders of Qatargas 4 are Qatar Petroleum and Royal Dutch Shell.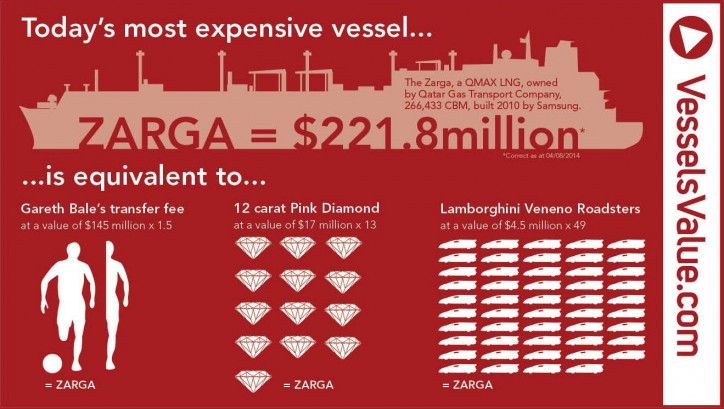 Infographic: VesselsValue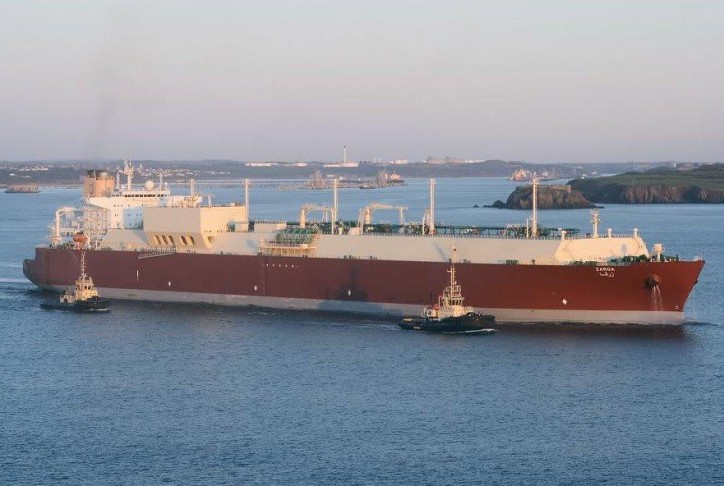 Image: Ian Thomas