Kruzenshtern, one of the world's biggest tall ship, has sunk Diver Master, a tug, near Fano Island. The incident happened on August 4 at 17:48 LТ off Esbjerg.
Diver Master, along with tug Svitzer Helios, were assisting the Kruzenshtern to get out of the harbour and were attached to the tall ship via hawsers. At the moment Kruzenshtern let go the hawsers, the one attached to Diver Master became stuck pulling the tug towards the tall ship. This resulted in flooding the tugboat which capsized and later sank (in 10 m of water).
Two of the three crew members onboard the tug were rescued by a water police boat, the third jumped into the water and was secured with a line thrown to him. The authorities have launched an investigation. The site of the sinking is being closely monitored because the tug had about 3000 litres of fuel at the time of the incident. Diver Master is expected to have been raised by the following week. Kruzenshtern was allowed to continue towards Rostock.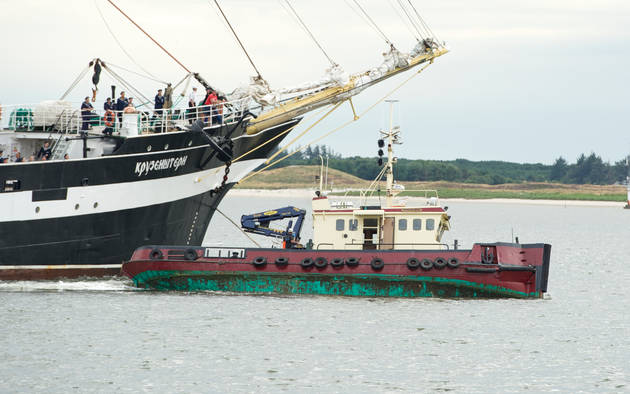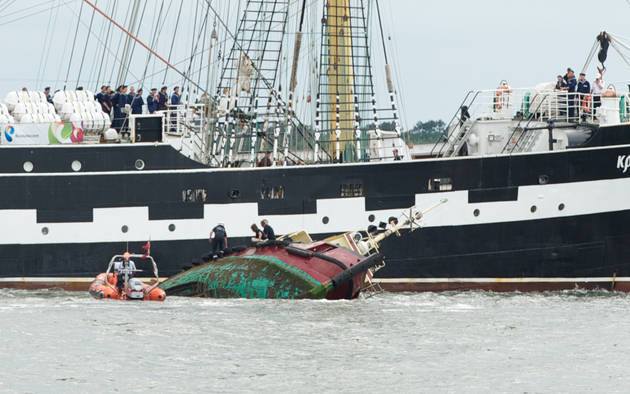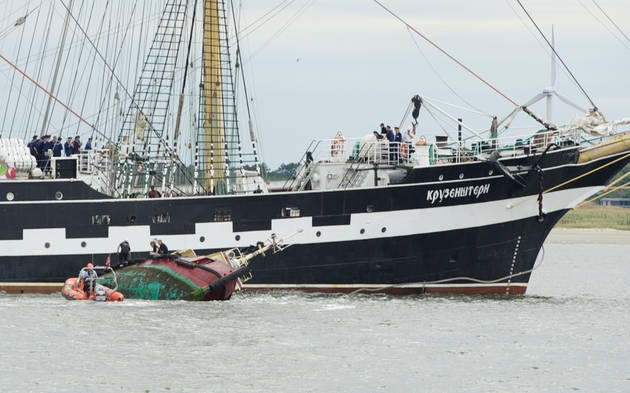 Images: jv.dk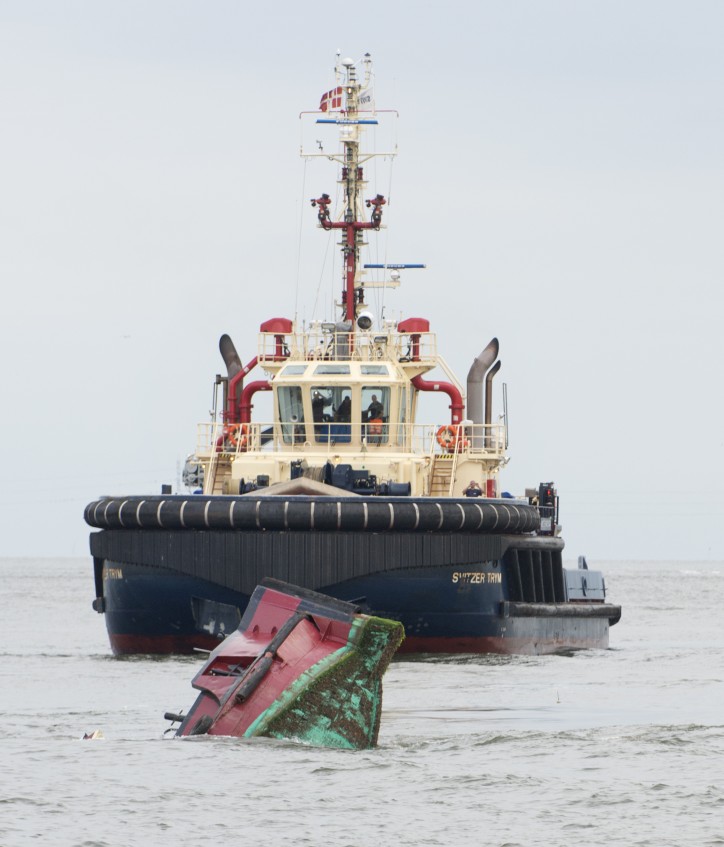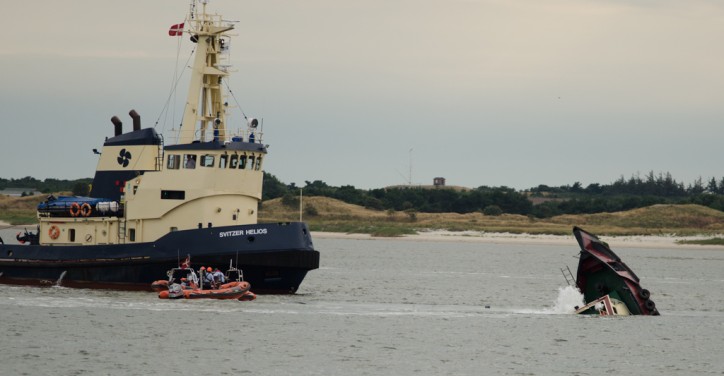 Images: tallshipelsbjerg.dk
Kruzenshtern (IMO number 6822979 and MMSI 273243700) was built in 1926. The 114-meter vessel is registered in Russia.
Diver Master (MMSI 219010878) is registered in Denmark and has a length of 17 meters.