Daewoo Shipbuilding and Marine Engineering (DSME) has introduced a new concept of shipyard worker outfitting - a robotic suit. According to the South Korean shipbuilder, the exoskeleton gives the workers superhuman power.
Last year, DSME made a test at their Okpo-dong facility where workers wearing robotic exoskeletons were lifting large pieces of metal, pipes and other objects with enviable ease.
According to the lead engineer for the firm's research and development arm, Gilwhoan Chu, the test proved that the wearable robotics help workers and their feedbacks were mostly positive. He confirmed his team was working on the improvement of the prototype in order to implement it into regular use.
The exoskeleton has a frame of carbon, steel and aluminium alloy weighing 28 kilos. It fits anyone between 1,60 – 1,85 m tall and is powered by a battery with normal life of three hours. The robotic suit supports itself and follows the movements of its wearer so its weight is not felt. The prototype allows the worker to lift load up to 30 kilos while the workable model will help the lifting of 100-kilogram loads.
"Our current research target of the lifting capacity is about 100 kilograms,"says Gilwhoan Chu.
The exoskeleton is strapped to the legs, chest and arms of its wearer.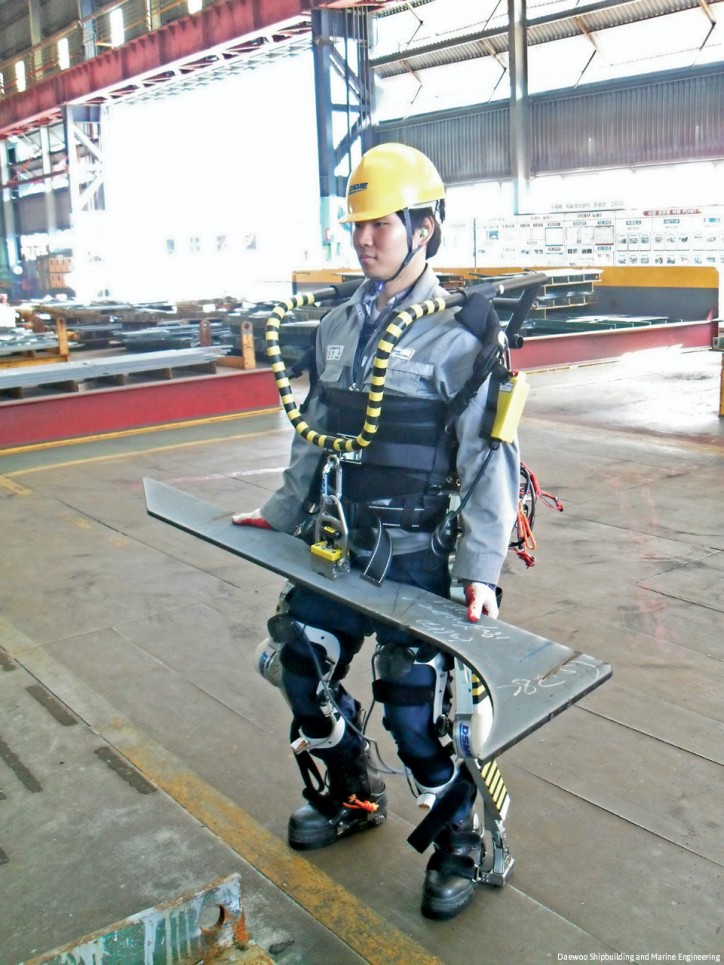 Video: 'Robo-suit' lets man lift 100kg