A pirate attack against the Italian tanker Giacinta has been foiled by armed guards onboard the vessel. The incident happened on August 6 at around 11 a.m. LT in the Gulf of Aden.
The Giacinta was en route to Fujairah (United Arab Emirates) when it became surrounded by eight suspicious boats. The armed security guards and the crew members onboard Giacinta followed the procedures against piracy. According to ASSIV, they fired a rocket but the pirates were pushed back after the guards fired warning shots.
The incident was immediately reported to the Maritime Security Centre – Horn of Africa (MSCHOA) and to Mimbelli, an Italian military vessel patrolling in the area (deployed with NATO's counter-piracy Operation Ocean Shield). The Italian tanker continued towards its destination in safe conditions.
Giacinta (IMO number 9433509 and MMSI 247239600) is a product tanker built in 2010 at GSI Shipyard (China). The DWT 50,308-tonne vessel is 182 meters long. It is operated by Motia Compagnia di Navigazione SpA (based in Venice).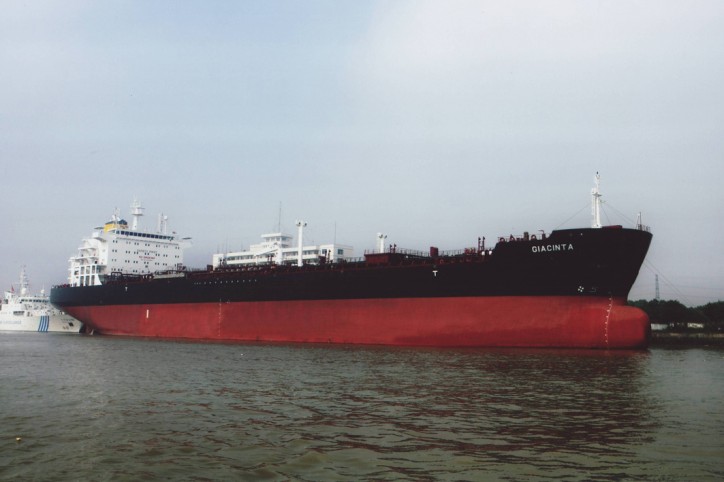 Image: Motia