HMAS Bundaberg, a 57-meter navy vessel, has been severely damaged after a blaze broke out in its hull. The incident occurred yesterday at 11:52 a.m. local time at the Hemmant shipyard (Brisbane's east). Тhe navy vessel was undergoing routine maintenance.
To the scene were called about 50 firefighters and 16 fire trucks. A spokesman with the Queensland Fire and Rescue Services (QFRS) said:
"The boat was fully involved when we arrived."
It took three hours before the fire was fully extinguished. Two people were treated at the scene for symptoms of smoke inhalation by paramedics. A spokesman with the Department of Defence said:
"Defence understands that at least two civilian contractors suffered smoke inhalation and were treated at the scene. No members of the Navy crew were injured in the incident."
The cause of the fire is yet to be defined and an investigation will be launched. HMAS Bundaberg will be assessed to determine the overall damage.
HMAS Bundaberg (ACPB 91) is a Armidale-class patrol boat commissioned in 2007.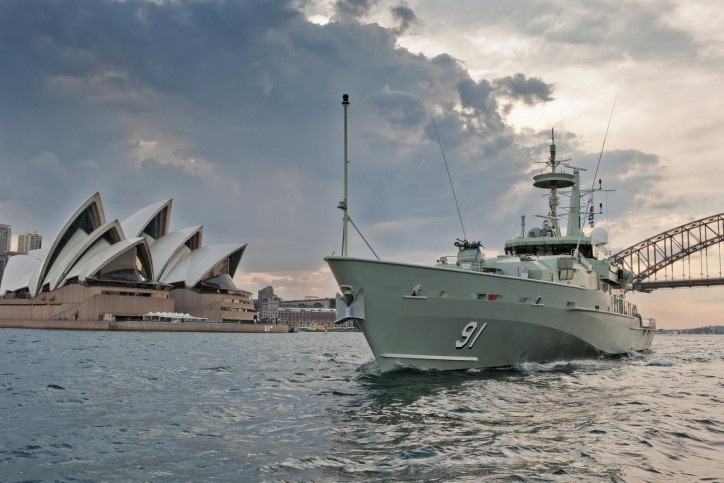 Photo: Australia DoD