Three stranded sailors have been rescued by the crew of the cargo vessel Manukai off Hawaii. According to an official with the U.S. Coast Guard, the men were in a sailboat, named the Walkabout, disabled by huge waves due to the Hurricane Julio.
The crew of Walkabout got into trouble on Sunday morning when they were caught in the Hurricane Julio about 400 miles northeast of Oahu. According to the USCG, the strong winds (92 - 115 miles per hour) and huge waves (up to 30 feet) blew away the life raft of the vessel and one of its hatches. The Walkabout took on water. Petty Officer Melissa McKenzie, a spokeswoman with the USCG, said that previous attempts to rescue the stranded men had failed because of rough weather.
Manukai, which was on its way to Honolulu, arrived to the scene on Sunday night. Petty Officer Melissa McKenzie said the crew of the cargo ship had deployed a life raft for the three men, but the rough conditions did not allow them to get into it and the effort had been abandoned.
On Monday, the crew of Manukai threw a line to the sailboat and pulled it to the cargo ship. The Walkabout crew managed safely to climb up a ladder and to get aboard. The men were reported in good health condition. Probably, the boat will be left to sink because it lost its mast.
Video by Petty Officer 2nd Class Tara Molle:
Manukai (IMO number 9244130 and MMSI 369296000) was built in 2003. The DWT 38,261-tonne vessel is 217 meters long. Owner of the vessel is Matson Inc.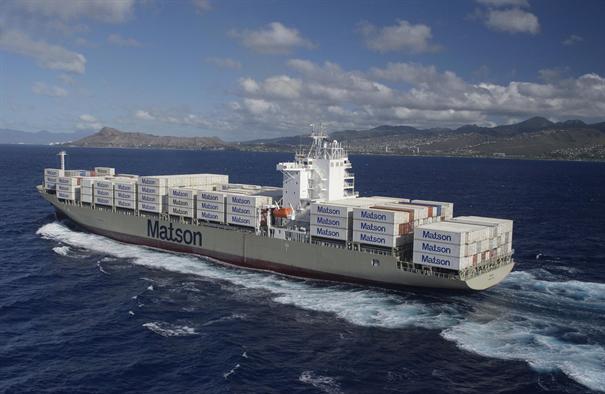 Images: af.mil, USCG