The crew of MV Elmina has been handed over to the Economic and Financial Crimes Commission (EFCC), Port Harcourt office, by the Central Naval Command of the Nigerian Navy. The 20 men (18 Nigerians, one Cameroonian and one Ghanaian) have been suspected to be crude oil thieves.
MV Elmina was intercepted on August 7 at about 1:30 a.m. local time at Sangana river by NNS Bomadi while it was on a routine patrol in the area.
Capt. Noel Madugu, FOB Formoso commanding officer, explained the motive of the detention saying:
"Upon arrest, the actions of the crew during interrogation indicated that they had carried out the dubious activity as they refused initially to answer their radio until several warning shots."
The captain of the vessel was unable to provide relevant cargo documents. Capt. Noel Madugu added that the crew declared the cargo was Automated Gas Oil (diesel) but tests proved it is crude oil. The vessel was safely escorted and anchored at Brass river.
Capt. Noel Madugu continued:
"There is no hiding place for any illegal bunkering activities in the Niger Delta. The Navy will comb every nook and cranny of the region to ensure oil theft is curbed to the barest minimum. We have taken over MV Elmina and the suspects. Investigation continues. "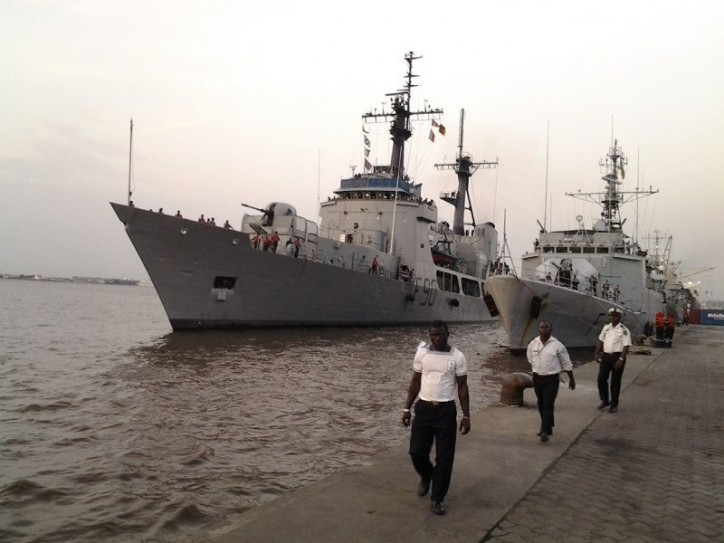 Nigerian Navy image for representative purpose: nigeriaspirit