Mary Maersk, a Triple-E vessel has set a new world record carrying the highest ever number of containers between Europe and Asia.
The vessel left Algeciras (Spain) on July 21 in the morning loaded with no less than 17,603 TEU (twenty-foot equivalent units)- the highest number ever loaded on a vessel. The vessel was en route to Tanjung Pelepas (Malaysia).
The captain of Mary Maersk, Thorvald Hansen, commented:
"It feels very good and nice memories to look back on at a later stage."
He added that the entire crew was proud of being part of the record.
"We have Danish cheese, frozen pork meat from Denmark, frozen beef meat from Germany, frozen berries, chocolate and candy foodstuff, frozen fish, lobster and frozen shellfish, flower bulbs from the Netherlands, pharmaceutical products, fruits and much more," he continued.
The crew was a little excited to go trough the Suez with such a big load, but all worked out as planned, Hansen said.
Video of Mary Maersk leaving Algeciras with the record cargo
Mary Maersk (IMO number 9619921 and MMSI 219018692) is the third Triple-E vessel and has a nominal capacity of 18,270 TEU. Built in 2013, the 399-meter vessel has a gross tonnage of 194,849 GT.
Current position of Mary Maersk.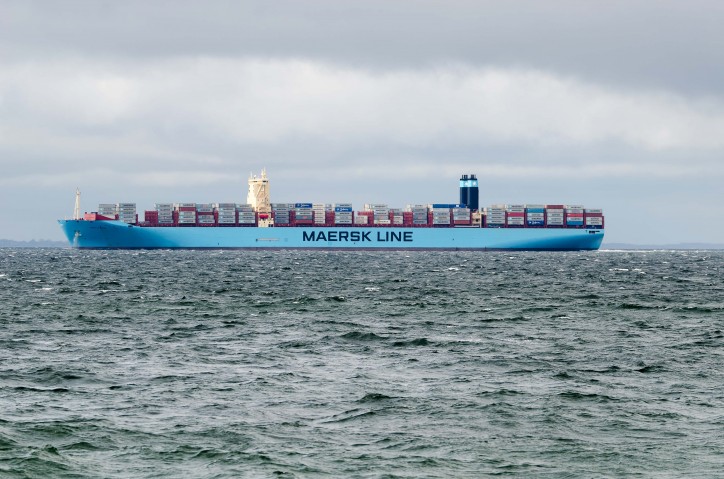 Source: maersklinesocial