MT Java Bonitos, an Indonesian-flagged tanker, has exploded near South Bangka, Indonesia, leaving one crew member dead and three missing. Java Bonitos wreck is yet to be located.
The incident occurred on Friday at around 18:30 local time. Java Bonitos was en route from Palembang to Banten carrying 16 thousand barrels of condensate (raw material for fuel oil). According to the captain of the vessel, there were three explosions which came from the engine room of Java Bonitos.
"The ship exploded three times and the explosions were quite large," he said.
He immediately started to evacuate his crew and was the last one to jump from the tanker.
"When I heard the first and second explosion, I immediately instructed all crew to plunge, and I dove right after the third explosion," he added.
By the next morning, 18 crew members were rescued and one body was recovered, three sailors are still unaccounted for. Search efforts continue in the area. Three of the survivors had suffered burns and were taken to a local hospital.
The cause of the incident is being investigated.
Java Bonitos (IMO number 8649216) was built in 2007 and has a deadweight of 3,591 DWT.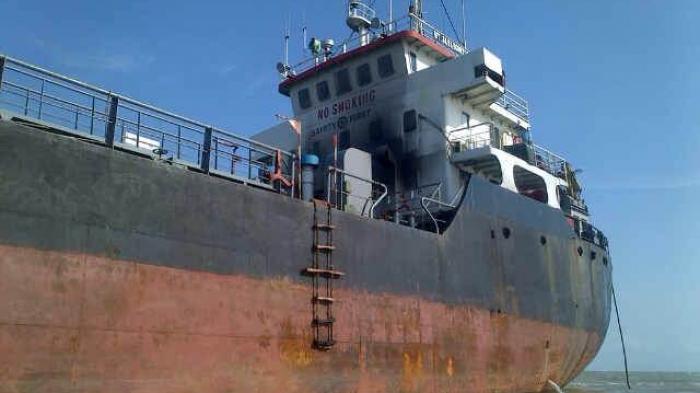 Image: Ajie Gusti Prabowo, bangkapos