The Sevmorput, a nuclear-powered LASH (lighter aboard ship) carrier, is to be refurbished, according to the Russian government.
Sevmorput was built in 1988 at Zaliv shipyard in Ukraine. Currently, the vessel is laid up and its comeback is planned for February 2016. Upon its returning into service, Sevmorput will be the only commercial cargo ship with nuclear power.
The Sevmorput is owned by FSUE Atomflot, a state nuclear ship authority, and its last operator was the Murmansk Shipping Co (MSCO). The vessel was a project of the former Soviet Union intended to ensure reliable service to Russian arctic ports year-round. It has a capacity for 1,328 twenty foot containers or 74 cargo lighters.
The Sevmorput (IMO number 8729810) has an overall length of 260 meters. Its gross tonnage is 38,226 GT. The vessel is powered by a KLT-40 nuclear fission reactor – 135 megawatts thermal output. The core of the reactor contains about 15 kg of thirty-, forty- or ninety-percent enriched uranium in uranium-zirconium alloy.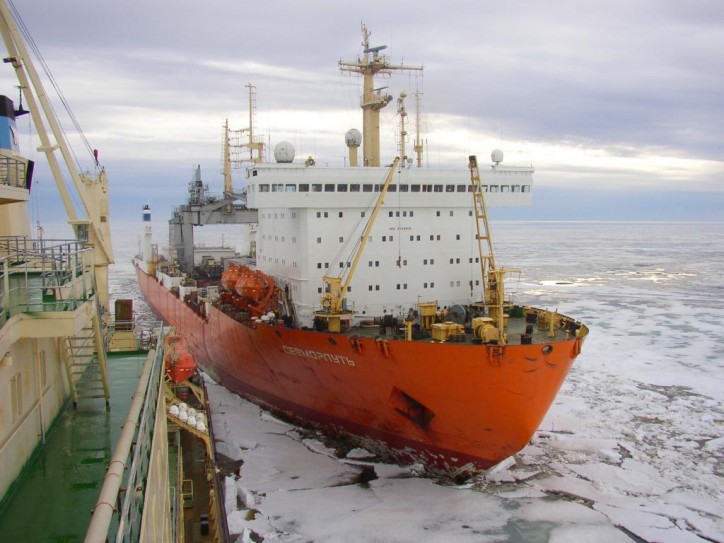 Image: BlogMercante