A contract has been awarded to Monitor Coatings Ltd. for providing non-skid, thermal gas wash resistant deck coating for the largest Royal Navy vessel - HMS Queen Elizabeth. The same flight deck coating will be used for her sister ship HMS Prince of Wales.
The contract has been awarded after two-year test program. Monitor Coatings Ltd was initially contracted in May 2012 to investigate and deliver a suitable deck coating. When the F35B STOL variants of the Joint Strike Fighter (that will operate from the HMS Queen Elizabeth) conduct a hover transition and vertical landing, the coating would have to be able to withstand the gas wash exhaust and the aerothermal environment.
The contract with Monitor Coatings provided the development of techniques needed for large scale preparation and application of a Thermal Metal Spray System (TMS) over 19,500- square-meter area.
The culmination of the works was a demonstration of the process application in two days. It was attended by senior naval officers and representatives from the marine engineering community. They all received well the demostration and the Thermal Metal Spray System quality and its in-service repair program of Monitor Coatings.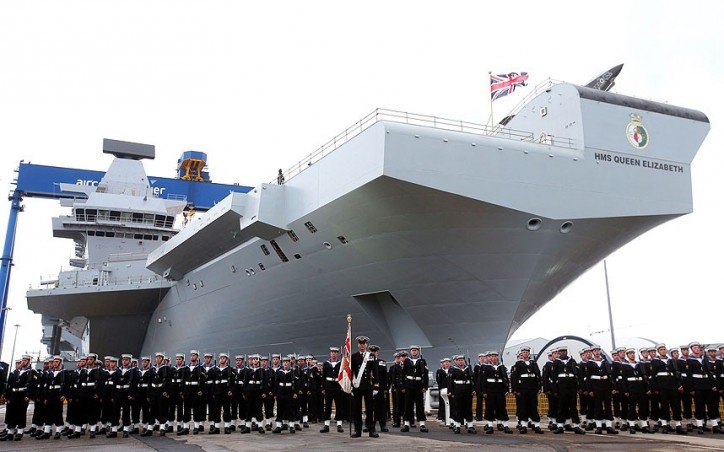 Image: Telegraph
The comany has facilities in the United Kingdom, China and Singapore, owner is Castolin Eutectic.