RMS Goole, an 80-meter cargo vessel, has run aground near Grietherort (Germany) in the Rhine River.
The incident occurred on August 21 while the vessel was en route from Dusseldorf to Bilbao laden with steel. RMS Goole stuck on a shoal with a container ship behind it. The boxship had no time to veer away and that resulted in ramming the cargo vessel from astern.
Both vessels were reported to be damaged. RMS Goole had it hull, above the waterline, damaged while the container vessel had damaged bow. There were no reports of injuries. Preliminary assessment estimated the damage to Goole to over € 10,000.
The local water police team arrived to the incident site for an investigation. Later both vessels were allowed to continue on their voyage.
RMS Goole (IMO number 9213600 and MMSI 304833000) was built in 2005 and is registered in Antigua and Barbuda.
Last received position of RMS Goole.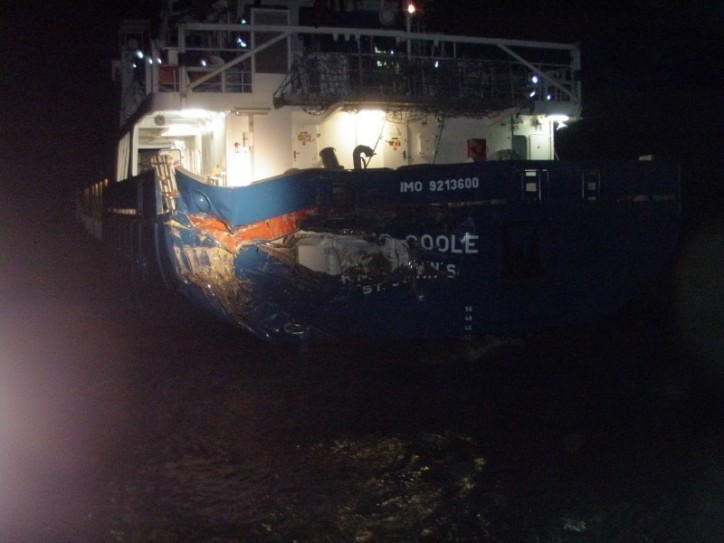 Image: Wasserschutzpolizei