A new design feature is being introduced by the Ulstein Group – the X-Stern. The innovation brings the X-Bow effect to the aft of the vessel. Furthermore, it increases the ice operation capabilities, the safety and comfort in harsh conditions.
In 2005, the Ulstein Group introduced to the market the X-Bow. The design feature increases crew comfort keeping up the speed of the vessel in poor weather. By now, nearly 100 vessels with the design feature have been delivered or are being constructed.
According to Ulstein, the X-Stern design gives the vessel a lot more operability. The vessel can be easily positioned towards waves, current or wind.
Having replaced the transform plate by a pointed aft, the X-Stern is a sloping and higher stern. The design reduces the wave drift forces and lowers the pitch. (Fact sheet of the design)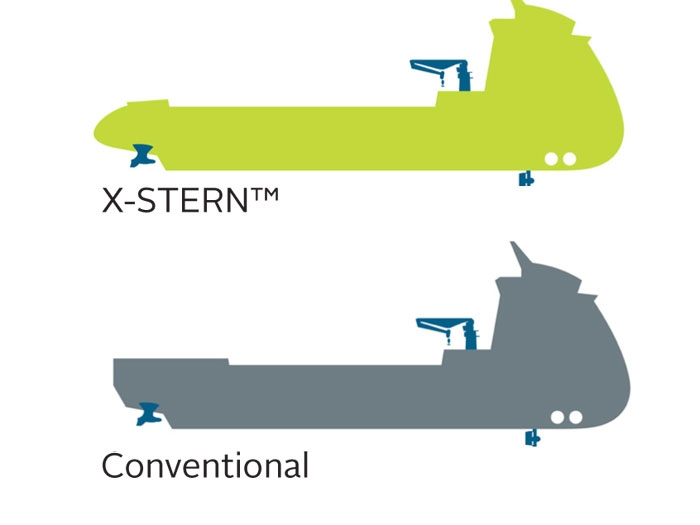 The deputy CEO and Head of Markets & Innovations with Ulstein Group, Tore Ulstein, says:
"An innovation process is a long process, in which we work strategically in order to come up with safer, smarter and greener solutions. We discuss operational challenges with our customers, and work on how to transfer these challenges into technical solutions which can be turned into commercial products. The X-Stern is patent-pending in several countries, including the U.S.A .and in the EU."
Video: Ulstein X-Stern
Video&Images: Ulstein