The historic HMS Caroline will be restored, according to the UK Government. The last surviving warship from the Battle of Jutland (1916) was visited in the Belfast's Titanic Quarter by Dr Andrew Murrison MP, Northern Ireland Office Minister.
Dr Murrison is a Special Representative for the Centenary Commemoration of the First World War of the Prime Minister and a former officer from the Royal Navy. He welcomed the project saying he was happy to meet all those involved in the restoration of the historic battleship.
"We are extremely fortunate to have HMS Caroline docked in Belfast and I am pleased to hear about the successful joint applications by the National Museums of the Royal Navy and the Department of Enterprise, Trade and Investment to date in securing grants from the Heritage Lottery Fund to restore the ship," added Dr Murrison.
Future plans provide the development of HMS Caroline into a First World War museum with full public access. The project is due to be completed in 2016 in order to coincide with the centenary of the Battle of Jutland.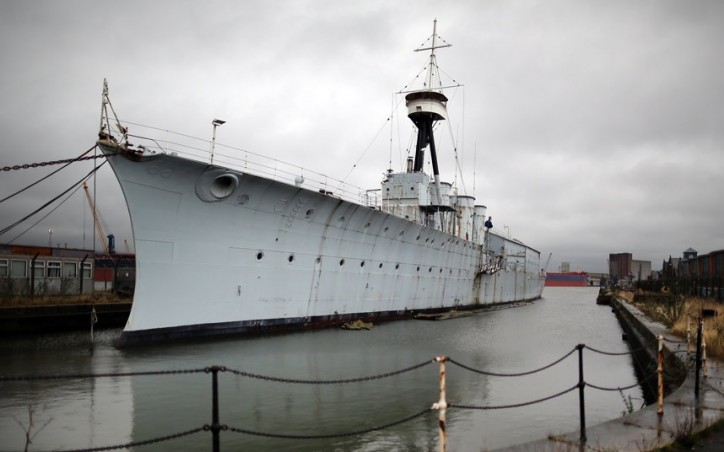 Image: telegraph
HMS Caroline is a decommissioned light cruiser from the C-Class series of the Royal Navy. She was commissioned in 1914 and retains the record for the warship with the fastest build time – only nine months from her keel being laid until her launch. At the time of her decommissioning (2011), she was the second oldest Royal Navy vessel.