An interesting time-lapse video by Try Bricks Now shows the build of the Lego variant of the world's largest container ship - Maersk Triple-E series vessel.
The Triple-E set includes more than 1,500 pieces - rotating gold-colored propeller blades, adjustable rudders, brick-built twin 8-cylinder engines, removable containers, detachable lifeboats, rotating crane arms, etc.
The colour scheme of the model is medium azure with sand blue, sand green and dark red. Inside the box, there is also detailed information about the vessel on a fact plaque.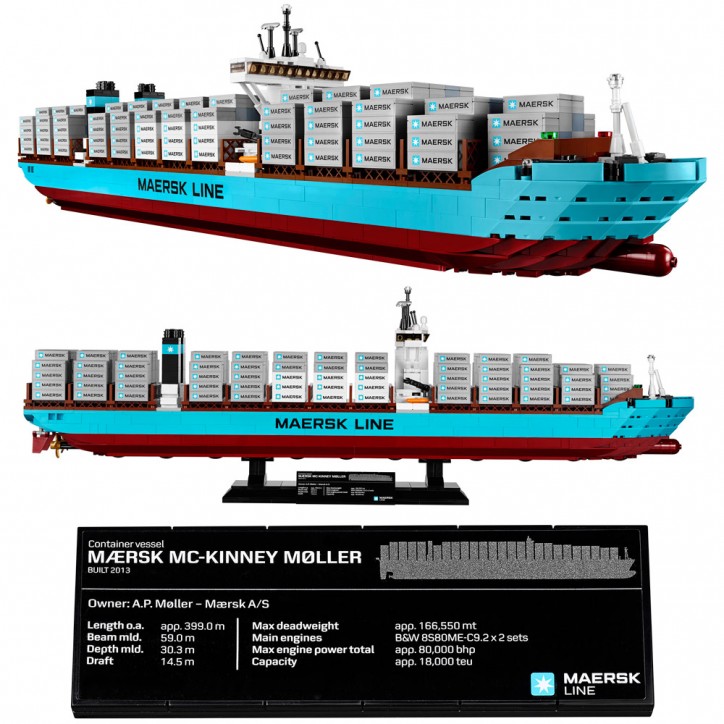 The set of the largest container vessel in the world was first unveiled in September last year, a few months after the debut of Maersk Mc-Kinney Moller.
Video: Time-lapse build of Lego Triple-E