The 302-meter freighter American Spirit has run aground in the Straits of Mackinac (connecting Lake Huron and Lake Michigan), according to the US Coast Guard (USCG).
The incident occurred on Thursday at about 6:30 PM local time when the vessel was en route to Gary, Indiana laden with 64,800 tonnes of iron ore. The crew of the vessel reported to the USCG that the American Spirit ran hard aground on the sandy bottom at Round Island Passage due to the strong winds in the area.
There were no reports of injuries or pollution. Currently the vessel is still at the same position, but the traffic in the channel has not been affected.
Lt. j.g. Derek Puzzuoli, public affairs officer at Sector Sault Ste. Marie, said:
"Sector Sault Ste. Marie will continue to work through the night with the crew of the American Spirit to develop a safe salvage plan. Marine inspectors will continue to carefully monitor the vessel's condition until it has been refloated. "
American Spirit (IMO number 7423392 and MMSI 366930730) is a self-discharging bulk carrier registered in the United Stated. The 61,564-tonne vessel was built in 1978.
Current position of American Spirit.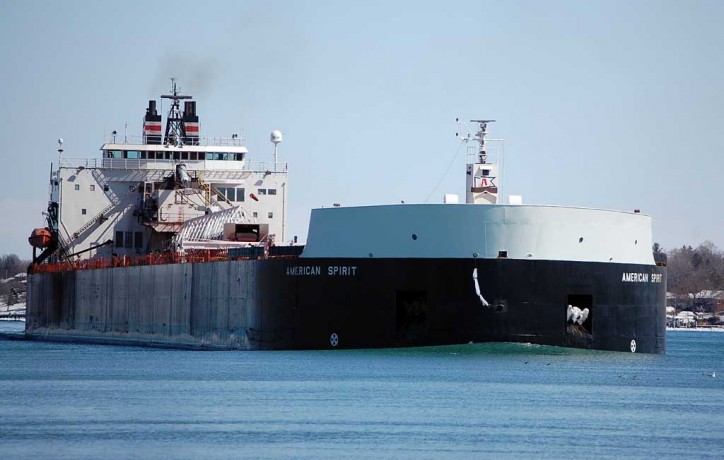 Image: boatnerd