Costa Concordia has become highly profitable business for some Genoa locals. The ill-fated liner has been turned into the newest dark tourism destination because of the big interest in the wreck.
Guests at the port of Genoa are now being offered to take a mini cruise to the wreck for €10. The tour boats go within 200-metre distance to the stricken vessel while a guide is telling the story of the tragedy. The usual tour is of one hour and boats leave the Genoa's old harbour every afternoon and take tourists to the industrial port of Voltri.
Popular offers in the area are also hotel rooms and local restaurants with a view of the wreck.
The dismantling of Costa Concordia will not start at least by the end of the month because of the unstable weather in the region. Also the search for remains is yet to be finished. The dismantling itself is expected to take at least two years.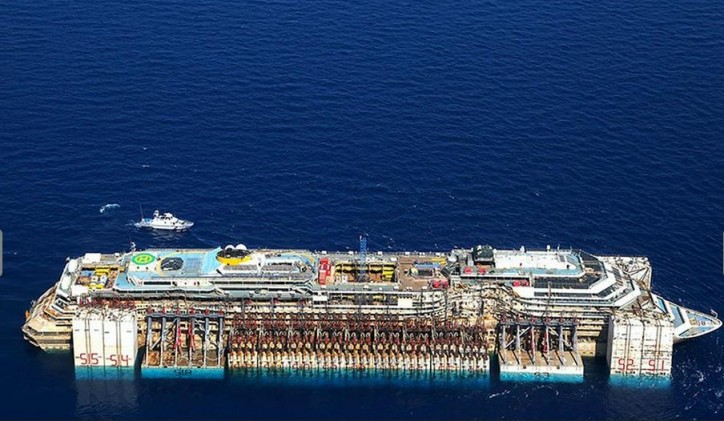 Image: Italian Civil Protection Department