A new set of locks, which are main component of the Panama Canal expansion, are due to be tested starting in the middle of next year, according to the chief of the waterway.
Jorge Quijano, Panama Canal Administrator, confirmed on Sunday that the locks would be ready (holding water) by next April or May. He was the one supervising the shipment of four new gates for the locks arriving to Colon from Italy.
"We hope to start a series of tests with the locks next year in the month of July or August," he added.
The Panama Canal, century-old already, is being expanded to be able to accommodate the largest tankers in the world.
Video: Third Shipment of Gates for Panama Canal Expansion
The expansion of the 80-kilometre waterway includes building a third set of locks which had to be originally ready this year. Having overrun the cost by $1.6 billion, the process has been delayed several times setting January 2016 as the new completion deadline.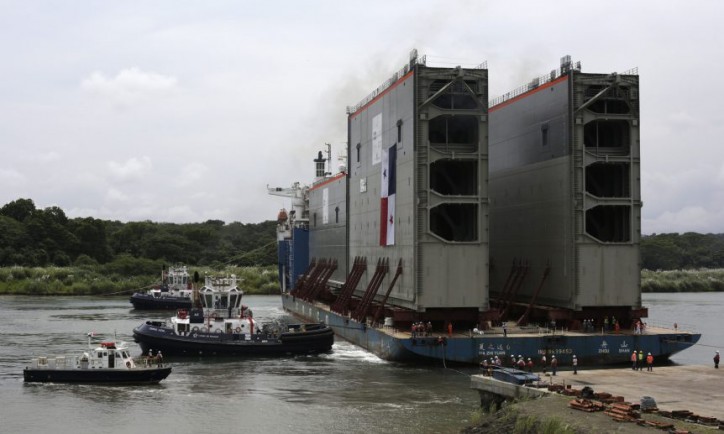 Images: Carlos Jasso/Reuters